By: [post_author]
The best souvenir one can have are all the memories of the adventures done in Los Cabos. And even better yet, adventures on your bucket list that you can now check off saying "I did it and I loved it!".
Wild Canyon Adventures, without a doubt, is the best open-air adventure park that you will find in Baja. It offers a wide range of tours and discounts to visitors and the best is that everything is in the same place and all are welcomed whether you come alone, with your partner, friends, or family.
Wild Canyon is found between San Jose del Cabo and Cabo San Lucas at the top of the Tule Canyon. It is easily accessible being located about 30 minutes from either city. On the way to the canyon, you will be amazed by the desert's flora and fauna. Right before arriving to our location, there is a spectacular lookout where you will be able to appreciate the beauty of the desert and beach uniting.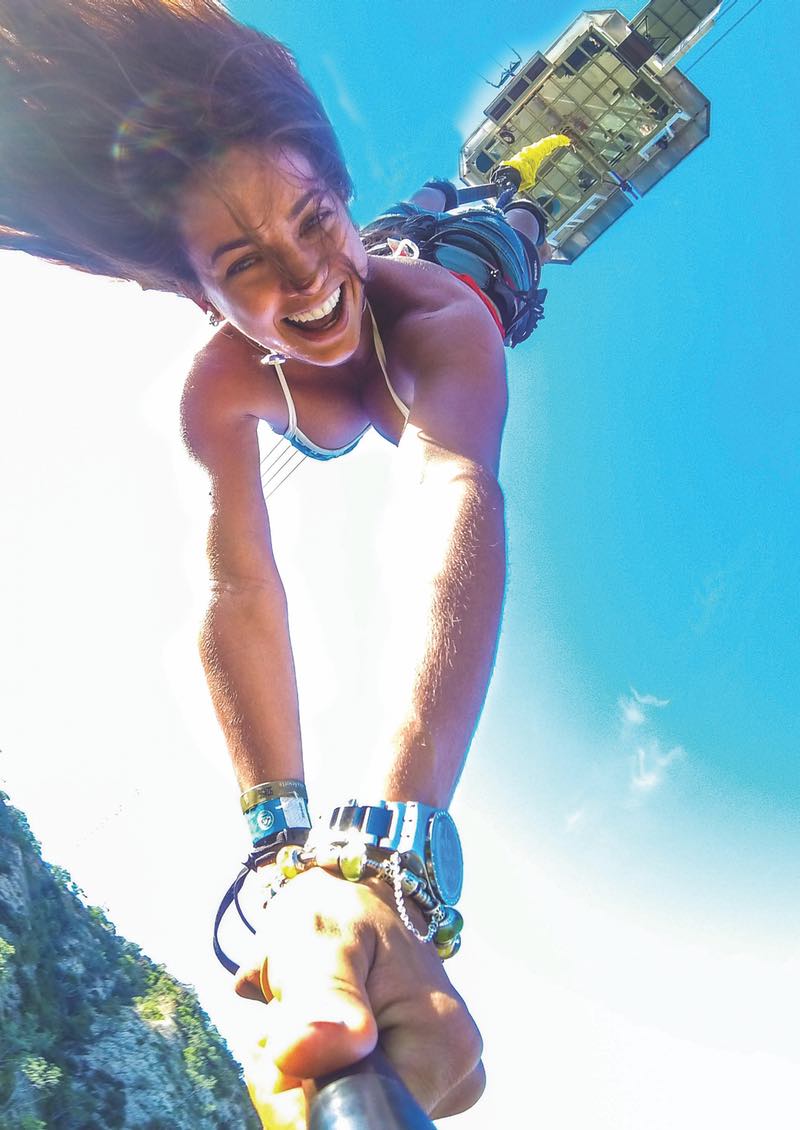 Once you are at the park you will notice all you can do there: from trying our challenging Monster Ziplines that are more than 2 miles long with majestic views of our natural oasis, to jumping or swinging more than 100 meters from our crystal-floored hanging platform. Find your way through the desert driving ATV's and UTV's at top speeds where you will have a pit stop at the beach and on the way back you will cross over a fabulous hanging bridge that is more than 1,088 feet long, making it the longest bridge of its kind in Mexico. You can also have a blast riding one of their camels through the bottom of a canyon. Play and learn about these amazing desert creatures in a natural and fun atmosphere. It is up to you to decide what you choose to do first.
Wild Canyon has a new attraction prepared for all our visitors called that Great Fandango. It is an unique experience that will make you feel like you are in the Old West while you go horse back riding. So come and put on your leather chaps and cowboy hat and get this adventure started with an "ay caramba!" On this tour, you can choose between two different options: the beginner or the advanced tour. Each tour has it's unique magic and adventure of its own. On the beginner's tour, guests ride a horse through the Tule's landing on a special path that will take you to see the desert's flora and fauna up close. While riding you will learn about horses and ancestral sounds from southern Baja California.
On the advanced tour guests are able ride a horse down in to a natural oasis. You will be astounded by the beautiful landscape and it's even more incredible when you discover the Pericue village, where you will learn about this native culture. You will be taken away by their rhythm and beats and you will visit the native caves where you will see the fascinating cave paintings.
When coming back from this adventure, you're invited you to go on a tour through the Animal Sanctuary, where you will meet a diverse range of rescued animals that will be waiting to meet and be with you. Our macaws, parakeets, iguanas, turtles, and even crocodiles will make your visit an incredible one.
Something that Wild Canyon wants to make sure of is that you don't miss out on any second of the day. So no worries about wondering how to keep all these memories, they have professional photographers that are capturing every moment of those special memories for you.
What about something to eat? This particular tour includes appetizers, drinks, refreshing margaritas, beers, and delicious burgers at the Lion's Den restaurant.
If you aren't really up for an adventure, Wild Canyon invites you to a refreshing day out on the seas on the Pursuit of Cortez tour. Guests can choose the snorkel or sunset adventure where you will be taken you on a special tour along the San Jose del Cabo coast. This experience is perfect being this is the only tour that allows you to avoid all the tourist-busy waters. You will be able to enjoy the tranquility here and relax completely from the get-go.
The snorkel tour is ideal for the whole family. The SAETA boat will take you to Palmilla beach where kids can swim with thousands of fish near the coastal reefs, guests can sunbathe on the inflatable rafts, or you can go paddle boarding. Lunch is included where you can enjoy a magnificently tasty meal of your choice and an open bar during your tour. While heading back you can learn how to sail with the captain.
The sunset tour can be the perfect option to have a romantic getaway away with your partner. Travel the Sea of Cortez in the afternoon and admire the beautiful sunset over the horizon. Enjoy open bar and an exquisite cold meats and cheese platter.Each tour has a pre-set scheduled time that allows you to easily plan your whole day in Los Cabos.
Wild Canyon is always finding new ways for guests to have fun, and this is why this year they are planning on building on to the park, including new installations unique to its kind here in Baja California Sur. December 2018 is going to surprise all with a new attraction so incredible that you won't ever want to leave our park!
During your Los Cabos visit, don't miss out on the opportunity of having an incredible day out at Wild Canyon. See for yourself all the attractions they have to offer. If you would like to visit this amazing park, check out their social media sites or webpage and you will see they offer the greatest tours!
Check out their ad on page 2 of this issue of Destino Magazine for a great promo and book online at www.wildcanyon.mx/destinomagazine
Recent Blog Posts