1 – International Workers DayLabor Day, also known as International Workers Day or May Day, is always celebrated in Mexico on May 1. Banks, schools, government offices and many businesses throughout Mexico close to recognize this national holiday. This day celebrates workers' rights and gives locals a well-deserved day off.
3-5 – Dos Mares 500 2019 RaceDos Mares 500 was created in late April 1994, founded by Dr. Ramón Tomas Murillo Espinoza together with the support of La Paz A.C. Automobile Club, and has become one of the best cataloged off-road races in Mexico. Dos Mares 500 combines all types of terrains and offers spectacular views of Baja California Sur, traveling from the Gulf of Baja California to the Pacific Ocean. Spectators and drivers alike should expect tons of adrenaline and excitement during this 3-day race. Don't miss it! Visit www.dosmares500.com.mx for more information.
4 – Fight Night at Casa Calavera Los Cabos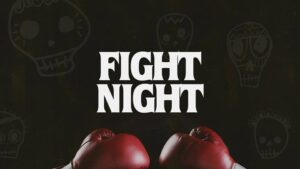 Are you ready for the match of the year? On May 4th, join Casa Calavera Los Cabos for knockout specials and the live viewing of the Canelo Alvarez versus Danny Jacobs fight! Cheer on your favorite champion with buckets of Pacifico and Corona's, or indulge in a margarita. Specials start at 6pm. Make your reservation today at CasaCalavera.com/Reservations.
4 – La Ruta de Perla Fundraising DinnerLa Ruta de Perla is a film that will be set throughout Baja California Sur, from Guerrero Negro, Loreto, La Paz, and Todos Santos to the Land's End Arch in Cabo San Lucas. The film will feature Said Sandoval and Markin Lopez (from Netflix's hit series "Club de Cuervos"), Florencia Rios (from "La Guzmán" and "Luis Miguel: La Serie"), and Andy Chavez de Moor (from "Enemigo Íntimo" and "Mujeres Rompiendo el Silencio"). To get film production started, La Ruta de Perla is hosting a Mexican-Argentina buffet dinner with the cast and crew at La Valentina Steak Boutique on May 4 at 8pm (Donation $650MXN or $850MXN after April 29). Space limited to 200 tickets and drinks are not included. The film will showcase the beauty of our state and hopefully indirectly support tourism as well. For more information contact Adrián Peña at adrian@prsolutionscabo.com or follow @LaRutaDePerla on Facebook!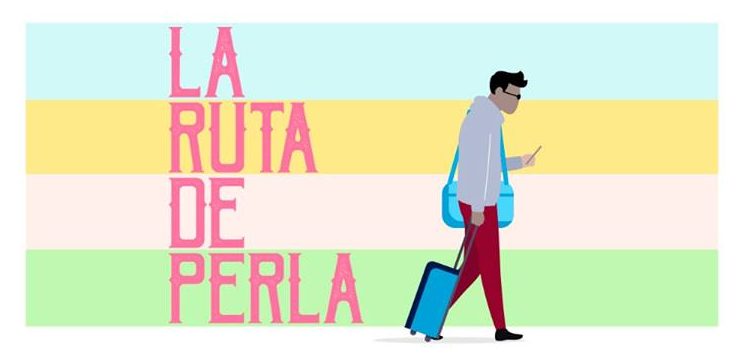 4 – Panda Beach Fest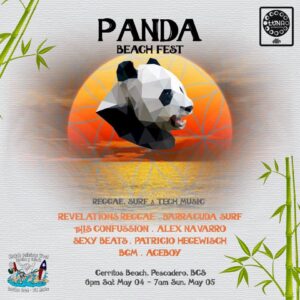 Lovers of Reggae, Surf and Tech music will enjoy Panda Beach Fest on Saturday, May 4 at 6pm on Cerritos Beach in Pescadero. Music will be provided by Revelations Reggae, Barracuda Surf, This Confession, Sexy Beats, Patricio Hegewisch, BGM, Aceboy, and our very own Destino writer Alex Navarro. The event was created by Luna Productions in memory of Edgar Santiago Reyes Gonzalez (Pando).
4 – Swingo de Mayo Golf TournamentThe Cabo San Lucas Country Club presents Swingo de Mayo two person scramble golf tournament on Saturday May 4 with 10:30am as the first tee ime. The entry fee is $1,000MXN per person and no handicap will be needed as men will play from the white tees, and ladies form the red tees. Sign up as a two person team or a single to be paired up. For more information email terrysandiegotocabo@hotmail.com or golfpro@cslcountryclub.com.
4-5 – Mexico Argentina CupThe international rhythm dance convention, known as the Mexico Argentina Cup, starts at 2pm on Saturday, May 4, at the Cultural Pavilion in Cabo San Lucas. On Sunday, the dance and rhythm competition will begin at 2pm featuring dances in Arabic, Salsa, Hip Hop, Jazz, Reggaetón, Pop, and more! The Mexico Argentina Cup provides artistic platform where children, adolescents and adults can share their passion for dance. For more information email maibeanoe@hotmail.com or visit www.copamexicodanza.com.
5 – Cinco de MayoContrary to popular belief, Cinco de Mayo is not Mexico's Independence Day. Cinco de Mayo honors the defeat of the French army during the Battle of Puebla on May 5, 1862. Unlike the United States, the day is not widely observed in Mexico (except for certain regions of Puebla). However, here in Cabo we always find a reason to celebrate. You can expect to find festive "Cinco de Drinko" parties and excellent margarita and tequila specials all over town!
6-7 – Lady Market Los Cabos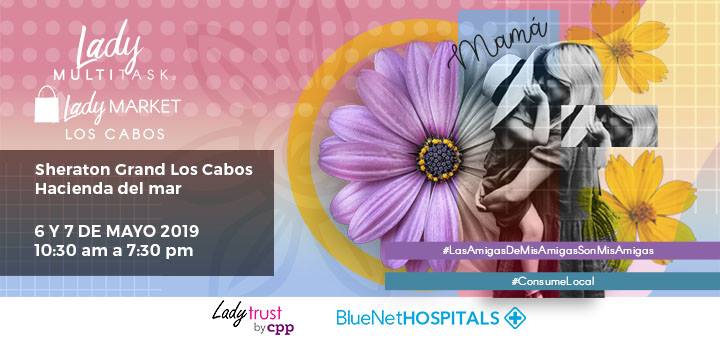 Be part of Lady Market Los Cabos, an event to promote local commerce showcasing a wide array of products for local ladies in business at the Sheraton Grand Los Cabos Hacienda del Mar. Entry is free on May 6 and 7 from 10:30am to 7:30pm. There will be tons of great gifts just in time for Mother's Day. Download the app from the App Store or Play Store and register with your QR code at the entrance to get special discounts or visit Bit.ly/2MrOJGG from your smartphone for more information!
10 – Mother's Day at Flora FarmsCelebrate Mother's Day the Mexican and American Way at Flora Farms on Friday, May 10. The special menu will include Petite Harvest Salad & Grilled Yellow Fin Tuna, Rancho Martillo Rabbit "Carnitas", and cream puffs with strawberry-lavender ice cream filled with white chocolate sauce. The costs is $55USD per person plus tax. Or celebrate on Sunday May 12 with welcome "mimosas" for all moms. Reservations are required at Reservations@flora-farms.com or (624) 355-4564.
11-18 – Wellness Week Healthy & Culinary Fest
Wellness Week at The Villa Group Resorts Los Cabos is an opportunity to treat your mind, body, and soul. Through a series of fitness sessions, health-conscious cuisine, wellness treatments, and more with experts Beth Manos, Rebecca Broxterman, and David Fuerte, you'll find a way to improve your journey to a healthy lifestyle, all while indulging in the spirit of vacation. During Wellness Week 2019, you'll not only be surrounded by wellness minded individuals, but you'll also have the natural beauty of Los Cabos, the splendor of an oceanfront all-inclusive resort. Visit Bit.ly/WellnessWeekVDP for more information and schedule!
12 – Duatlon Reto Travis MTBThe Duatlon Reto Travis MTB mountain biking relay will be held in La Paz, Baja California Sur on Sunday, May 12 at 8:30am, brought to you by Travis Bike. The design of the route will be family friendly with a 2.5K or 5K run and an 18K bike trail, which makes it accessible for all levels of cyclists and trail runners with views of the La Paz Bay! More details coming soon, visit @ciclismotravisbike on Facebook.
17-19 – Robert Ross Fishing Tournament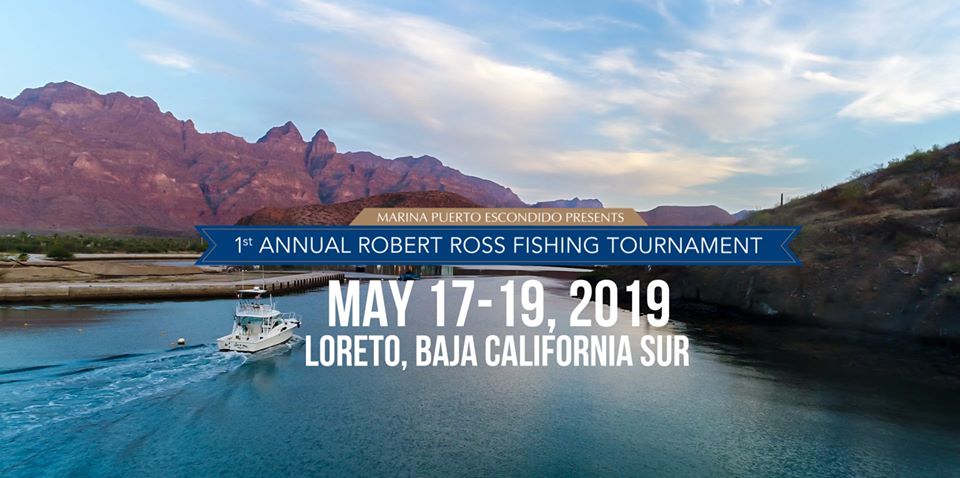 Marina Puerto Escondido and Villa Del Palmar at the Islands of Loreto
presents the 1st annual Robert Ross Fishing Tournament in the picturesque town of Loreto, Baja California Sur on May 17-19. Tournament anglers will try to catch the fastest fish in the sea, the sailfish, as well as yellowtail. Robert Ross is known for being a near-world record holder for the largest tuna caught in the Sea of Cortez. Their website explains "He is also touted as the "consummate angler" due to his commitment to the art of sportfishing." For more information and registration visit www.robertrossfishingtournament.com.
17-19 – Gastrovino Baja Food & Wine FestivalSave the date for the 3-day Gastrovino Baja Food & Wine Festival in Todos Santos on May 17-19. Sample amazing wines from all over Mexico and the Baja California Peninsula, mixed with the wonderful and authentic gastronomy of Todos Santos. You won't want to miss it! For more information visit @FestivalGastroVino on Facebook.
25 – ME White Party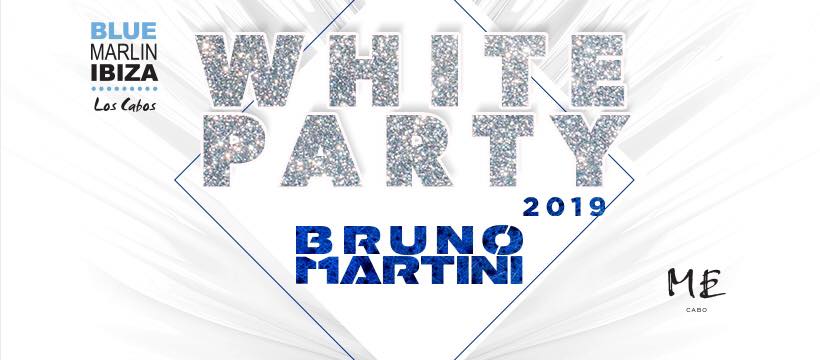 ME Cabo and Blue Marlin Ibiza Los Cabos brings one of the most anticipated parties of the year, the White Party 2019! Come party with ME featuring music by Brazilian artist Bruno Martini, an international chart-topping DJ with over half a billion pays on Spotify alone. For tickets and reservations email bmi-reservation@melia.com or visit Ticketmaster.com.mx.
31 – Black & White GalaThe Letty Coppel Foundation presents a gala dinner in benefit of the most vulnerable communities in Los Cabos on May 31 at the Sheraton Grand Los Cabos Hacienda del Mar. Funds raised at this wonderful gala will be used to build a Children's Rehabilitation Center. The cocktail starts at 7pm with dinner at 8pm. The dress code suggests cocktail dresses and suits in a black and white theme. Tickets are $150 USD each or $1,500USD for a 10-person table. For tickets and information contact info@fundacionlettycoppel.com or (624) 142-9999 ext. 8722.
Recent Blog Posts