by Justine Schock, your guide to the Cabo Social Scene
From musical concerts and food festivals, to restaurant and hotel Grand Openings and over-the-top parties and activities, Cabo always has something new and exciting to see, eat, and experience!
CULINARY AWARDS LOS CABOS – The 2nd edition of Culinary Awards Los Cabos was held at Grand Velas Los Cabos on April 25. The ceremony was created to celebrate all the biggest and best names in the Los Cabos culinary scene. Thirteen categories were voted and awarded by a jury, while the remaining ten categories were selected through an on-line public voting campaign. I was honored and delighted to be asked to present the award for Culinary Experience on the Tourist Corridor alongside my Destino coworker and friend Ali Lohrman. Cabo Wabo Cantina was also recognized for their outstanding culinary achievements and received the special prize of the night, the Culinary Achievement award.
Out of the 121 registered restaurants, the winners are:
Jury Awards
RESTAURANT OF THE YEAR IN A HOTEL | Seared (One&Only Palmilla)
RESTAURANT OF THE YEAR IN THE CITY | Nick San
RESTAURANT OF THE YEAR IN TODOS SANTOS – PESCADERO | Jazamango
CHEF OF THE YEAR | Thierry Blouet – Café des Artistes Los Cabos (JW Marriott Los Cabos)
RISING NEW CHEF | Maximiliano Ríos – Toro
NEW RESTAURANT | Mako (Solaz, a Luxury Collection Resort)
CONSOLIDATED RESTAURANT | El Farallon (The Resort at Pedregal)
CULINARY CONCEPT | Cocina de Autor (Grand Velas Los Cabos)
SWEET – DESSERT PROPOSAL | Seared (One&Only Palmilla)
BAR OF THE YEAR | Flora's Field Kitchen
BARTENDER OF THE YEAR | José Antonio Cebrero – Flora's Field Kitchen
WINE SELECTION | Café des Artistes Los Cabos (JW Marriott Los Cabos)
EXCELLENCE IN SERVICE | Café des Artistes Los Cabos (JW Marriott Los Cabos)
People's Choice Awards
CULINARY EXPERIENCE: CABO | Sur Beach House
CULINARY EXPERIENCE: IN A HOTEL IN CABO | Hacienda Cocina y Cantina (Hacienda Beach Club and Residences)
CULINARY EXPERIENCE: TOURIST CORRIDOR | Manta (The Cape, a Thompson Hotel)
CULINARY EXPERIENCE: SAN JOSÉ DEL CABO | La Lupita [Taco & Mezcal] – San José del Cabo
CULINARY EXPERIENCE: IN A HOTEL IN SAN JOSÉ DEL CABO | Casa Calavera (Vidanta Los Cabos)
CULINARY EXPERIENCE: TODOS SANTOS – PESCADERO | El Mirador Ocean View Restaurant
CASUAL RESTAURANT | Origen
OPTION FOR BREAKFAST | Casasola Café & Brunch
OPTION FOR LUNCH | Il Forno
EXPERIENCE IN A BAR | The Rooftop (The Cape, a Thompson Hotel)
FESTIVAL DEL MOLE TODOS SANTOS – The 1st edition of Festival del Mole Todos Santos (Mole Festival) took place on April 26th in the downtown public square of Todos Santos. Mole is a traditional Mexican sauce that generally consists of ingredients like nuts, seeds, chili peppers, black pepper, cinnamon, cumin and/or chocolate. It is usually served over poultry or used for making tamales and enchilada dishes. Event vendors proudly prepared and served a wide variety of mole tacos and small bites in the colorful town plaza, along with live music and traditional Mexican dance performances. On May 5, a small meeting was held at the Nuestra Señora Del Pilar Parish, where Festival organizers presented the $80,000 pesos raised during the event that will be used to help the elderly population of Todos Santos. @MoleTodosSantos
TACO FEST – The 3rd edition of Taco Fest Los Cabos took place at Casa Dorada Los Cabos Resort on Saturday, April 27 showcasing all the tastiest tacos in the area! The entry fee of $600 MXN included unlimited tacos and beverages courtesy of event sponsors. The choices of tacos were endless, featuring gourmet, ultra-creative, and classic street tacos from restaurants all over Los Cabos. There were different preparations of pork, beef, octopus, and fish on flour, corn and cheese tortillas, and so much more! Last year's winner Sancho's was back with their famous pink taco too. This year, Taquería El Compirri took the first-place spot with their delicious "Tacompirri de Lengua" (beef tounge) tacos. For anyone who hasn't been to Taco Fest, it's time to mark your calendar for April 25, 2020. I'm adding this event to my list of top events of the year! – @tacofestloscabos
Photo Credit: All Access Cabo
TACO TUESDAY BATTLE AT CASA CALAVERA – On April 23rd, Casa Calavera Los Cabos hosted a special edition of Taco Tuesday benefiting Gente Joven por un Cambio. Two passionate Cabo locals, Dana Leuenberger and Onagh Ash, battled it out to see who could create the best taco! Dana from Los Cabos Home created the "Chubby Choyero" taco with shrimp wrapped in bacon with Damiana sauce, while Onagh, the President and Founder of Gente Joven por un Cambio, created a "Barbacoa" lamb taco with poblano puree and onions. In the end, Onagh prevailed and proceeds from the 150 special edition tacos sold was donated to Gente Joven por un Cambio. "Gente Joven por un Cambio is a unique youth development program in Mexico inspiring the next generation to solve problems, create visionary change, and realize their full potential." @GenteJovenPorUnCambio
Do you know a business or event that should be featured? Contact: DestinoJustine@gmail.com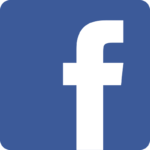 @DestinoMagazine
@DestinoLosCabos
Recent Blog Posts