By Justine Schock, your guide to the Cabo Social Scene
From musical concerts and food festivals, to restaurant and hotel Grand Openings and over-the-top parties and activities, Cabo always has something new and exciting to see, eat, and experience!
Rock & Brews Beer Fest 2019
Rock & Brews invited Los Cabos to "Drink Like a Rockstar" at Beer Fest 2019 on October 18 and 19 in Plaza del Pescador in San José del Cabo. The event brought together style, music and the most important craft beer brands of the year. Participating breweries included Cabo Pulmo Brewing, Baja Brewing, Thorn Brewing, El Beer Shop, Cerveza Fauna, Insurgente Tap Room Cervecería, 12 Onzas Tap Room, Cerveceria Nacional Morelos, TSB Brewing and more! Live music and entertainment performances included Nicoletta Spinelli, Coco Bongo Show, Eclécticos, Black Velvet, Guido Otegui, Rosalía de Cuba, DJ Alexelecta, Sabina, and Salt & Pepper to keep the party going all weekend long. If you missed out this year, mark your calendar for fall 2020. Beer lovers won't want to miss it! @BeerfestLosCabos
San José del Cabo Restaurant Week
San José del Cabo Restaurant Week is an opportunity for locals and tourists to taste a wide array of mouthwatering cuisine from around San José del Cabo. On October 19-26, 41 participating local restaurants offered a special 3-course menu for one week only for just $800 MXN. This culinary celebration was dedicated to highlighting the extensive gastronomy of the region. The week kicked off with a grand opening party in Plaza Mijares where restaurants debuted their weeklong 3-course menu offerings, and chefs had the opportunity to interact with the public and share their unique creations. Other fun events throughout the week included the 20-year anniversary of Casa Natalia and the Restaurant Week closing party on the beach in front of Casa Calavera on October 26.
​@SanJoseDelCaboRestaurantWeek
Life Luxe Jazz Festival
The official jazz festival of Los Cabos returned on November 8-9 at the OMNIA Los Cabos Day Club with a line-up of world-class musicians. The festival was nestled on the breathtaking Sea of Cortez, where guests enjoyed the first-class hospitality of the OMNIA Los Cabos Day Club, and lounging in luxury as they took in the artistic genius of jazz greats like Gerald Albright, Alex Bugnon, Raul Midón, Roy Ayers, Incognito, The Average White Band, Kirk Whalum and many more. The set up was impressive, with an enormous stage and equipment that was shipped down from the United States, along with food and drink stations, a cigar rolling station, festival merchandise and more! Their website explains: "Life Luxe Jazz offers the ultimate experience for the discerning jazz aficionado seeking the best the world has to offer – pairing an upscale international destination with luxury accommodations, fine cuisine, top-shelf libations, breathtaking golf, health and wellness options." The festival also participates in community outreach. This year they worked with Cabo Ve to raise money with the goal of providing 4,000 free eye exams and prescription glasses to those without access to affordable eye care in Los Cabos. Visit LifeLuxeJazz.com to learn how to reserve your spot for November 2020!
Bisbee's Black & Blue Fishing Tournament
Bisbee's Black & Blue Tournaments have been taking place in the Los Cabos for more than 30 years and is dubbed the richest marlin tournament in the world thanks to its multi-million-dollar payouts. On October 23rd-25th, fisherman from around the world headed out at dawn to await the daily shotgun start with dreams of "catching the big one" and winning millions. Daily weigh ins, vendor booths and entertainment can be found along the Cabo marina, in front of Puerto Paraiso Mall. Perhaps the best part about the tournament is that roughly 7,000 pounds of fish equaling 17,500 meals were donated to local charities in need. Congratulations to all the winners!
@BisbeesOffshoreFishingTournaments
Team Payouts:
Wild Hooker TranquiloTrue GritStella JuneLos Tapatios
466-pound black marlin 577-pound blue marlin 498-pound black marlin 466-pound black marlin 466-pound black marlin
$1,751,462.50 $1,411,375.00 $1,296,062.50 $11,070.00 $7,380.00
Release Division:
El SuertudoChupacabraQuitena​
1500 pts 1500 pts 1500 pts Total Cash Prizes:
$69,615.00 $24,097.50 $13,387.50$4,584,450.00
Rockin' Realtors Season Kick Off Party hosted by REmexico Real Estate
The 1st Annual REmexico Real Estate Rockin' Realtors Season Kick Off party was a huge success, with more than 120+ local real estate agents and brokers at the iconic Cabo Wabo Cantina! The private invite-only event brought together the MLS BCS real estate community for an evening of networking, live music, cocktails and appetizers. The Rockin' Realtors event was the first of its kind in Los Cabos. REmexico Real Estate Managing Partner Blake Harrington had been dreaming about a large-scale real estate networking event at Cabo Wabo for many years. This year, the dream became a reality! Local agents came together to enjoy a few hours of leisure and live rock music from Cabo Wabo's incredible house band as they head into the busy season in Cabo. Every November, the weather cools off, storm season is officially over, the Los Cabos social and event scene goes into full swing, and the number of clients and tourists in town skyrockets! This typically lasts until early summer, when life in Cabo slows down a bit and most locals (and real estate agents) take some well-deserved vacation time. @REmexicoLosCabos @CaboWaboCantinaCSLDo you know a business or event that should be featured? Contact: DestinoJustine@gmail.com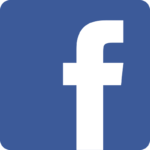 @DestinoMagazine
@DestinoLosCabos
Recent Blog Posts