By Justine Schock, your guide to the Cabo Social Scene
From musical concerts and food festivals, to restaurant and hotel Grand Openings and over-the-top parties and activities, Cabo always has something new and exciting to see, eat, and experience!
2nd Annual Destino Los Cabos Holiday Fun Run benefiting Los Cabos Children's Foundation
Photos by Diego Urquiza Productions and Jaime Llaca Drone Photography more images
Destino Los Cabos and Running Tours Los Cabos in partnership with Ciclovia Recreativa Cabo proudly presented our 2nd Annual Holiday Fun Run benefiting the children of Los Cabos Children's Foundation (LCCF) on Sunday, December 15. Runners were invited to run or walk in our fun and festive 3k, 5k or 8k route departing from Plaza Bonita in downtown Cabo. In lieu of an entry fee, participants were asked to bring an unwrapped toy or cash donation for LCCF. LCCF's mission is to promote, fund, monitor and advance programs that have a focus on health for children in Baja California Sur. The event surpassed all expectations, tripling the number of participants from the previous year and raising almost $15,000 pesos for Los Cabos Children's Foundation, along with 2 appliance sized boxes packed full of toys that were distributed to families in need at the conclusion of the event. The first 200 participants received a commemorative santa hat and medal, while the first 3 runners in each category received additional prizes. One of the highlights of the day was the free bicycle raffle of 4 brand new bicycles with helmets for children participating in the race, plus 2 additional bikes for LCFF courtesy of The Cape, a Thompson Hotel.
An extra special thank you to our incredible partners, sponsors and volunteers! This event would not have been possible without the help of:
Running Tours Los CabosCiclovia Recreativa CaboLos Cabos Children's Foundation A.C.Pezgato Amazing AdventuresPisces Sportfishing Fleet & Pisces YachtsDJ Daniel Romo
Diego Urquiza ProductionsJaime Llaca Drone PhotographyThe Cape, a Thompson HotelAll Access Cabo by BeaDairy Queen Los Cabos
@DestinoLosCabos @RunningToursLosCabos @LosCabosChildren
A Night in Wonderland benefiting the Sarahuaro Foundation
Photo by Uncas Castillo via All Access Cabo
Following the success of their magic themed fundraising event in 2019, Montage Los Cabos, Eclectic Array, and All Access Cabo came together to create an enchanting Night in Wonderland overflowing with entertainment, dinner, dessert, live auction and raffle, benefiting the women and children of the Sarahuaro Foundation via Los Cabos Children's Foundation. Alice, the Mad Hatter, the Queen of Hearts and other fantasy characters posed for photos and delighted attendees with skits, juggling, and more at Montage Los Cabos on Saturday, January 4. The event raised an astonishing $80,000 USD for the Sarahuaro Foundation and will surely make a huge difference in the lives of the women and children the Foundation serves. Some of the larger auction items included a Northern Dream Yacht excursion on a Superfish 130 foot fishing boat with 27 fishing rods, sea doos, kayaks, paddle pools, jacuzzi, and more (valued at $10,000 USD); a 3-night, 4-day stay at Montage Los Cabos including dinner and spa (valued at $4,000 USD); and a Twin Dolphin Golf package for 2 including dinner at Cocina del Mar at Esperanza for 4 people and a bottle of wine (valued at $2,400 USD). Emmy Award winning TV host, award-winning writer and radio host in the Seattle market, and self-proclaimed "World's Greatest Charity Auctioneer" John Curley was the auctioneer for the evening, enticing bidders to battle for auction items and thoroughly entertaining the crowd with his lightning fast auction. We can't wait to see what they have in store for next year!​@Fundacion.Sarahuaro
Cabo's 5th Annual Santa Pub Crawl
So many Cabo locals look forward to Cabo's Annual Santa Pub Crawl every year! Organized by the owners of Sancho's, pub crawlers are invited to bar hop in 30-minute increments all over downtown Cabo wearing red and green outfits, Santa hats, and festive accessories. This year's 5th anniversary pub crawl started at Cabo Blue Bar, followed by Hooliganz Corner Bar, Jungle Bar, Uno Mas? (where the traditional yearly group photo is always taken), Blind Boar Cabo, Cabo Cantina, Wicked Breakfast Pizza Bar, and Tanga Tanga Sports Bar. The final stop of the day is always Sancho's for a Christmas party, drink specials, delicious food, and live music. @SanchosCabo
Santa Paws
Photo courtesy of Eclectic Array
Eclectic Array hosted their annual Santa Paws event benefiting local dog rescues on December 13 at their Cabo San Lucas store and December 14 at their San José store. People and well-behaved pets were invited to have their photos taken with Santa in exchange for donating pet food, toys, bedding, towels, cleaning supplies, etc. Eclectic Array sells beautifully handcrafted apparel, accessories, jewelry, dog collars and leashes, home decor and more, with a mission of "embracing artisans to create unique handmade products, connecting artisans with consumers and transforming lives across Mexico." Well-loved store mascot Sparrow was in attendance to accept donations and mingle with guests and even posed for a few photos. All donations were divided among local pet rescues in need.@MyEclecticArray
Do you know a business or event that should be featured? Contact: DestinoJustine@gmail.com​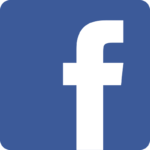 @DestinoMagazine
@DestinoLosCabos
Recent Blog P
osts