By Justine Schock, your guide to the Cabo Social Scene
From musical concerts and food festivals, to restaurant and hotel Grand Openings and over-the-top parties and activities, Cabo always has something new and exciting to see, eat, and experience!
The Official Art Walk of San José del Cabo
The Official Art Walk of San José del Cabo is an extremely popular family friendly event held every Thursday evening from 5pm to 9pm, between the months of November and June. The Art Walk is located in the historic gallery district of San José and according to their website "was established, promoted and organized by the Gallery District Association in the hopes of drawing art lovers and tourists away from the Main Square and into our color-filled back streets located behind the church." Over the years the event has grown to include a large collection of art in Plaza Mijares (the Main Square) from artists who don't have their own gallery, and neighborhood restaurants are bustling with locals and tourists alike. During the Art Walk, artists keep their doors open late and invite the public in to view and purchase extraordinary art pieces, and in some cases offer complimentary wine, tequila, mezcal or appetizers. Patrons can wander through dozens of art galleries offering everything from fine art, sculptures, hand-painted pottery, blown glass, oil paintings, textiles, jewelry and more. If you are lucky, you may even get the opportunity to meet the artist and learn firsthand about his or her inspiration and methods. But art isn't the only thing you will find at the Art Walk! Near Plaza Mijares you will find ice cream, elotes (Mexican corn), and other traditional street food, live music, souvenirs for children, and more. On Jose Maria Morelos street around 6pm the street closes down and visitors will enjoy a traditional Mexican dance show in front of Jazmin's Restaurant and the REmexico Real Estate Gallery. Last, but not least, don't forget to stop by Frank Arnold Art Gallery on Ignacio Comonfort Street and be amazed by the expansive main gallery with smaller showrooms sprinkled around the building. This delightful evening will have you wanting to return every week! For more information visit The Official Art Walk San José Del Cabo on Facebook.
San José del Cabo Organic Market
The San José del Cabo Organic Market, also known as Mercado Orgánico San José del Cabo or SANJOMO, was started in 2002 and is conveniently located in Huerta María (off Avenida Centenario on the road to Las Animas) near downtown San José. SANJOMO begins each year around the first Saturday in November and continues until the end of the busy season every Saturday from 9am to 3pm. It is a place where locals can purchase their weekly fruits and vegetables from neighboring organic farmers. Set in an old orchard just outside the art district, the market also boasts authentic street food presented in a comfortable laid-back setting with live music, dance performances, arts and crafts, yoga, handmade textiles, gifts and jewelry, and activities and face painting for children. SANJOMO has a little bit of everything with tacos, French crepes, tamales, vegan options, fresh fruits and veggies, home baked bread and so much more. It's a social gathering place where you can spend the entire day on the grass, entertained with great music and amazing food. The mission of SANJOMO is as follows: #1- We strive to create a multicultural market, providing a space for the sale of local organic products, prepared foods, crafts, activities and educational resources for the community. #2- We seek to promote products and services that are original to our community and reflect the products produced, created and harvested in the region. #3- We emphasize education and ecological awareness. We want to minimize our impact on the environment as we move towards a greener future. #4- We provide a meeting place where members of the community can find local products and where producers and consumers can meet and interact directly. #5- We also promote and emphasize the importance of low impact ecological packaging as well as producer / buyer awareness, which not only educates, but also improves the quality of life of the community. For more information visit www.SanJomo.com or@SanJoMO
San José Jazz Weekend
The 8th Annual San José Jazz Weekend kicked off Wednesday February 12, with lively private performances by CubMex and PithaJazz at Mango Deck Cabo! Then on February 13, Bajo La Luna presented the Marcos Milagres Jazz Trio in Cabo San Lucas, while CieloMar at the Viceroy Hotel in San José featured CubMex. The main event took place on Friday and Saturday, February 14-15 at Plaza del Pescador in San José del Cabo. The objective of this yearly event is "to promote art and culture in San José del Cabo and contribute to the development and promotion of the town and its surroundings." By combining talented jazz musicians performing live on a main stage the event draws in thousands of people who enjoy jazz music, incredible food, fine wine, artisanal beer, art, activities for children and more! This year's performers included D.T.J. Project (Fusion Jazz), Arturo Ramírez Jazz Trío (Contemporary Jazz), CubaMex (Fusion Jazz), Fonzeca Caja de Pandora (Blues Jazz), Funky Town (Jazz Funk), Sergio Hesting Project (Brazilian Jazz), and Pitha Jazz (Contemporary Jazz). @SanJoseJazzWeekend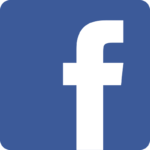 @DestinoMagazine
@DestinoLosCabos
Recent Blog Posts