By Bonnie Chase, Bliss EventsI believe that everyone would agree that the last 12 months have been bonkers on planet Earth. As a result of the Covid-19 pandemic, almost half a million couples had to cancel or postpone their weddings in March – May of 2020 in the US alone. After a year of news reports and social posts about what we can't do in light of the pandemic, we thought it would be uplifting to talk about what we can do, which is get back to planning your wedding! Love birds all around the world still want to have their wedding day, so let's take a look at all the reasons why Cabo is unquestionably the world's best wedding destination of today.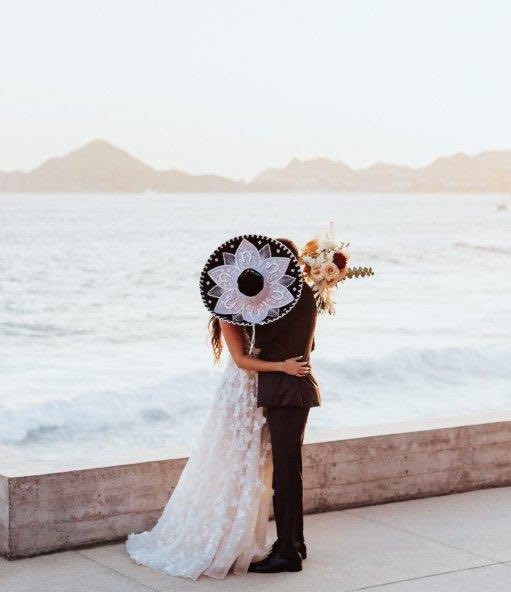 Photo credit: Vivienne Tyler Photography
Reliable Weather is Perfect for an Outdoor Celebration
Experts agree that gathering outdoors is much safer, and Cabo is beautiful outdoors almost year-round. Pandemic aside, one of the most stressful parts of planning your wedding is the concern over potential rain. In Cabo, the weather is wedding-perfect from October through July, with peak months being November through May. The average annual temperature in Cabo is 75.1 °F, and the average rainfall is only around 7.6 inches per year. No need to take risks with an indoor wedding when the views and the weather are so gorgeous outside in the fresh air.
The Options are Endless
With so many engaged couples rescheduling their weddings from 2020 to 2021, plus the newly engaged couples who are shopping for dates and venues, it's fair to ask if Cabo can manage the volume. Rest assured, it can! With so many possibilities for where and how to get married in Cabo, you cannot run out of options. Plus, you can give your guests a totally unique experience. Our little town offers couples beautiful, picturesque beaches, romantic historic Mexican architecture, sprawling ranches, five-star resorts and quaint boutique hotels, organic farms, modern rooftops, luxury yachts, and more. Cabo isn't just a beach destination anymore. Not only are there plenty of venues, but Cabo is home to many world-class photographers, makeup artists, bands, DJs, floral designers, and event planners like us. There are enough wedding pros to support what is shaping up to be a very exciting year of weddings.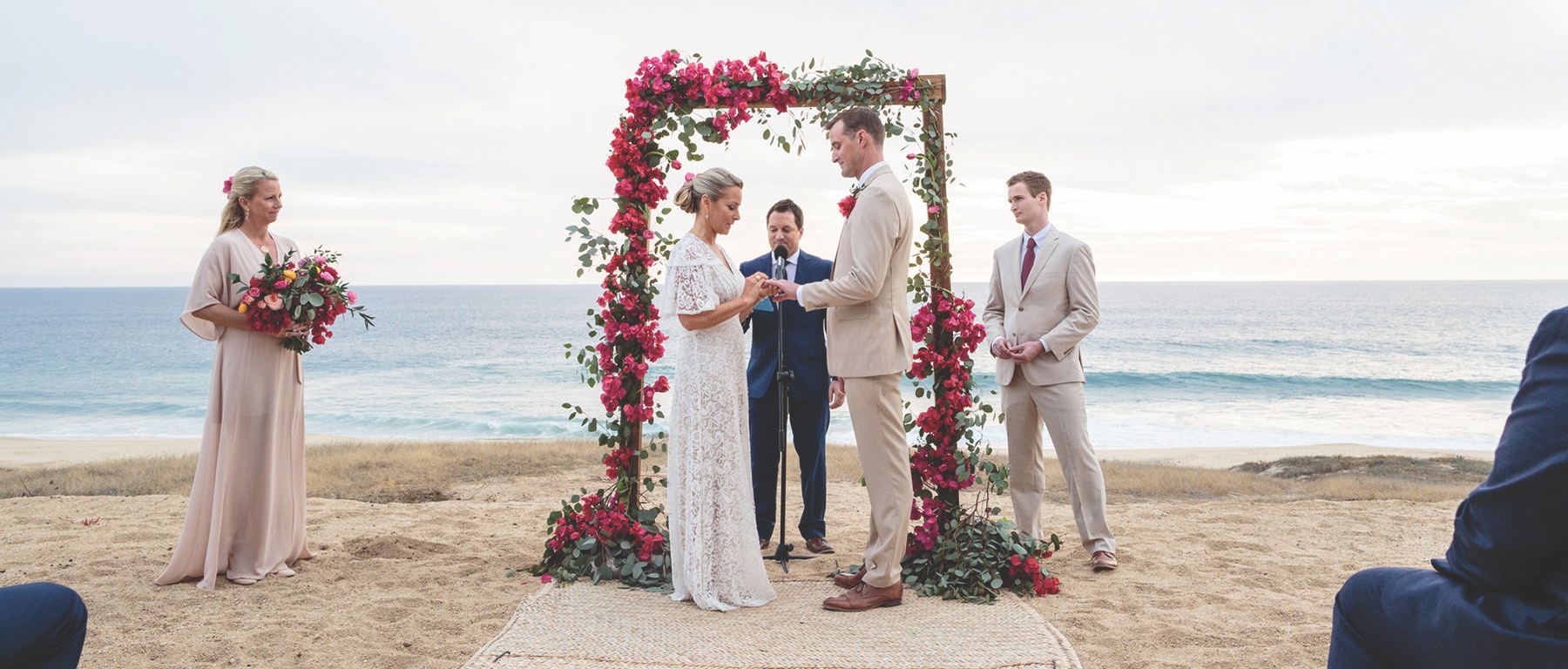 Photo credit: Anna Gomes Photography
Health and Safety
Many countries are protecting their citizens and residents with travel protocols that are meant to keep people safe. The federal and municipal governments, health care organizations, tourism boards, and other associations of Cabo have made it easy for foreign visitors like your destination wedding guests to safely travel to Los Cabos while upholding their travel responsibilities. If your country requires proof of a negative Covid-19 test to return home, you can relax knowing that Cabo has made it extremely easy to take the test, in most cases right at your hotel. The process is fast and safe, and results are in hand in less than one day, sometimes within the hour. These tests are extremely affordable or even free and take only 10 minutes out of your day. Not only can you board your flight back home knowing that you have the required documents in hand, but you can do so knowing that everyone else on your flight is also healthy, and your flight home will be safe and stress-free.
The price is right
We can all agree that financial strain has gone hand-in-hand with the rest of the wackiness that we've experienced in the last year. Many people lost jobs, cut costs, reduced hours, and closed doors. With so much uncertainty, it's more important than ever to be responsible with your wedding budget. Cabo is a luxury wedding destination, but your budget will still go farther here than it will in the US, Canada, European countries, and many other destinations around the world. Not only is the current exchange rate very favorable, especially against the American dollar, but prices, in general, are lower than you would pay at home. While a traveler with an appetite for a high-end luxury meal will have no shortage of options, visitors on a budget can also be very comfortable in Los Cabos. If 2020 left you feeling a little insecure about your savings, you can certainly get more bang for your buck with a destination wedding in Los Cabos.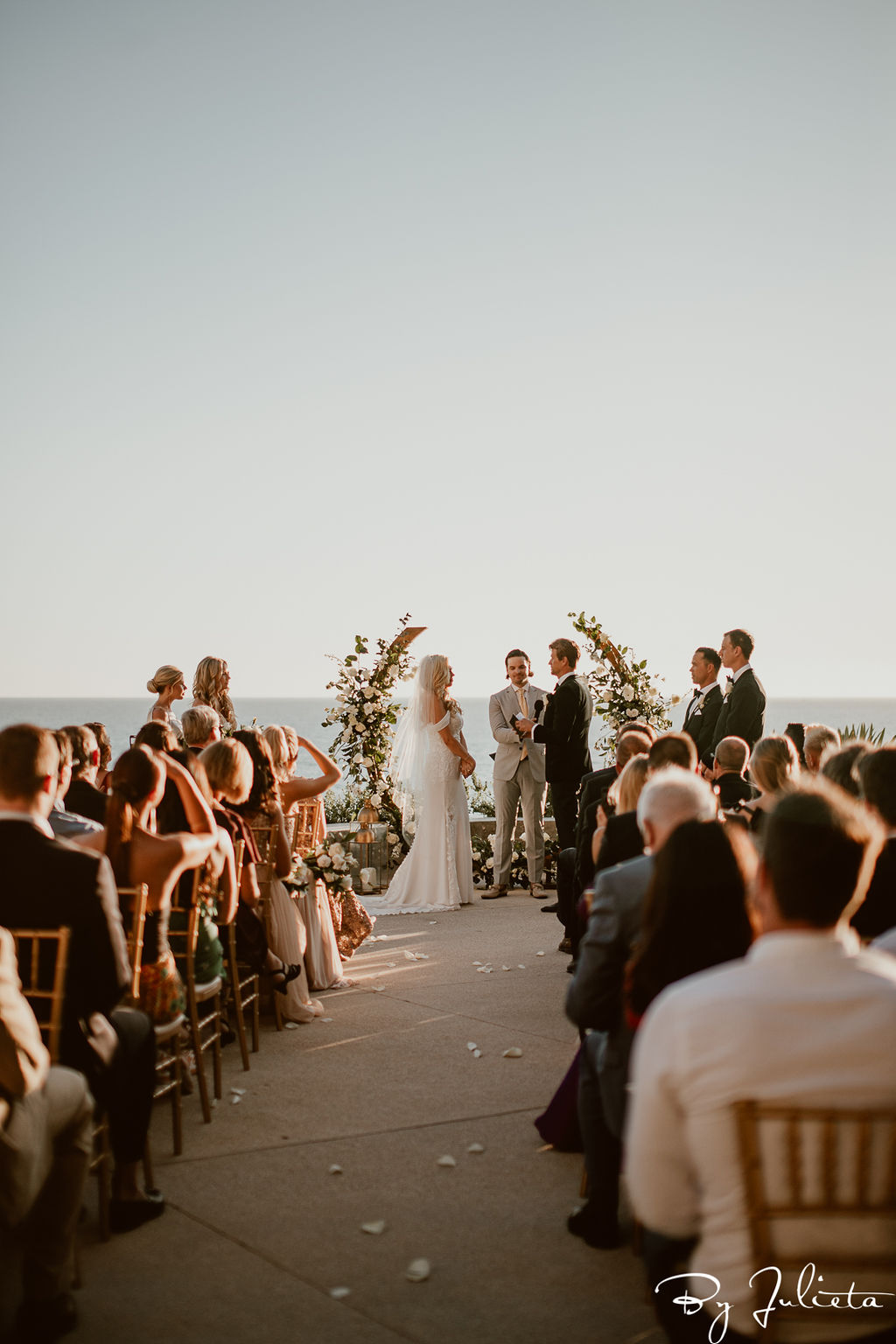 Photo credit: Julieta Amezcua Photography
Contact Bliss Events by Bonnie Chase to plan your dream destination wedding:bonnie@eventsbybliss.comUS 561-801-5325Local 624-100-6101www.eventsbybliss.com
Recent Blog Posts