Fishing report by Gary Graham -That Baja Guy
The prelude to the late spring/early summer fishing period this year has been notable as the pandemic has faded. Stretching from Baja's tip into the Sea of Cortez, there have been jaw-dropping-sized fish of several different species that have had locals shaking their heads in disbelief! Several old-timers have declared that the yellowtail bite happening up and down the peninsula has been the best in both quantity and quality that has been experienced for the past 25-years. Another rarity has been the multiple catches of swordfish ranging in sizes from 100- to 350-pounds during late February and all of March. One boat landed a swordfish two days in a row. Locals have been stunned that swordfish have been so abundant.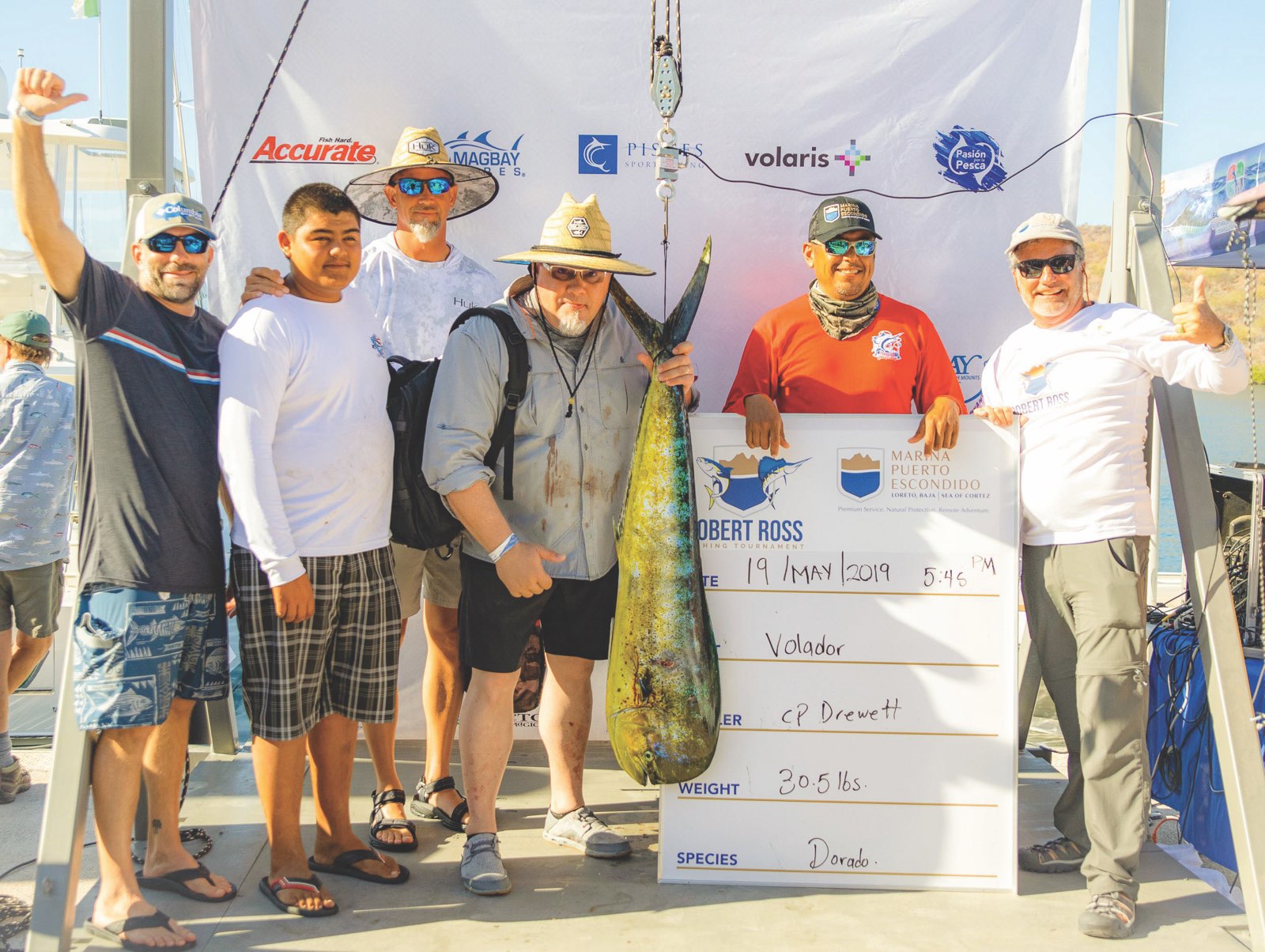 At Loreto, dorado and roosterfish have been prevalent on the surface along with yellowfin tuna and bonito and based on current conditions, yellowtail should be some of the prizes found deeper in the water column. Cabrilla, pargo, and snapper plus several different species of grouper should also be around.
For friendly competition mixed with relaxation, the second Marina Puerto Escondido Sportfishing Tournament dates are May 14-16, 2021. Originally scheduled for May 2020, the event was postponed due to COVID-19. The inaugural event attracted 28 local and visiting teams of eager participants from across the Sea of Cortez on mainland Mexico, as well as from ports around Baja's tip.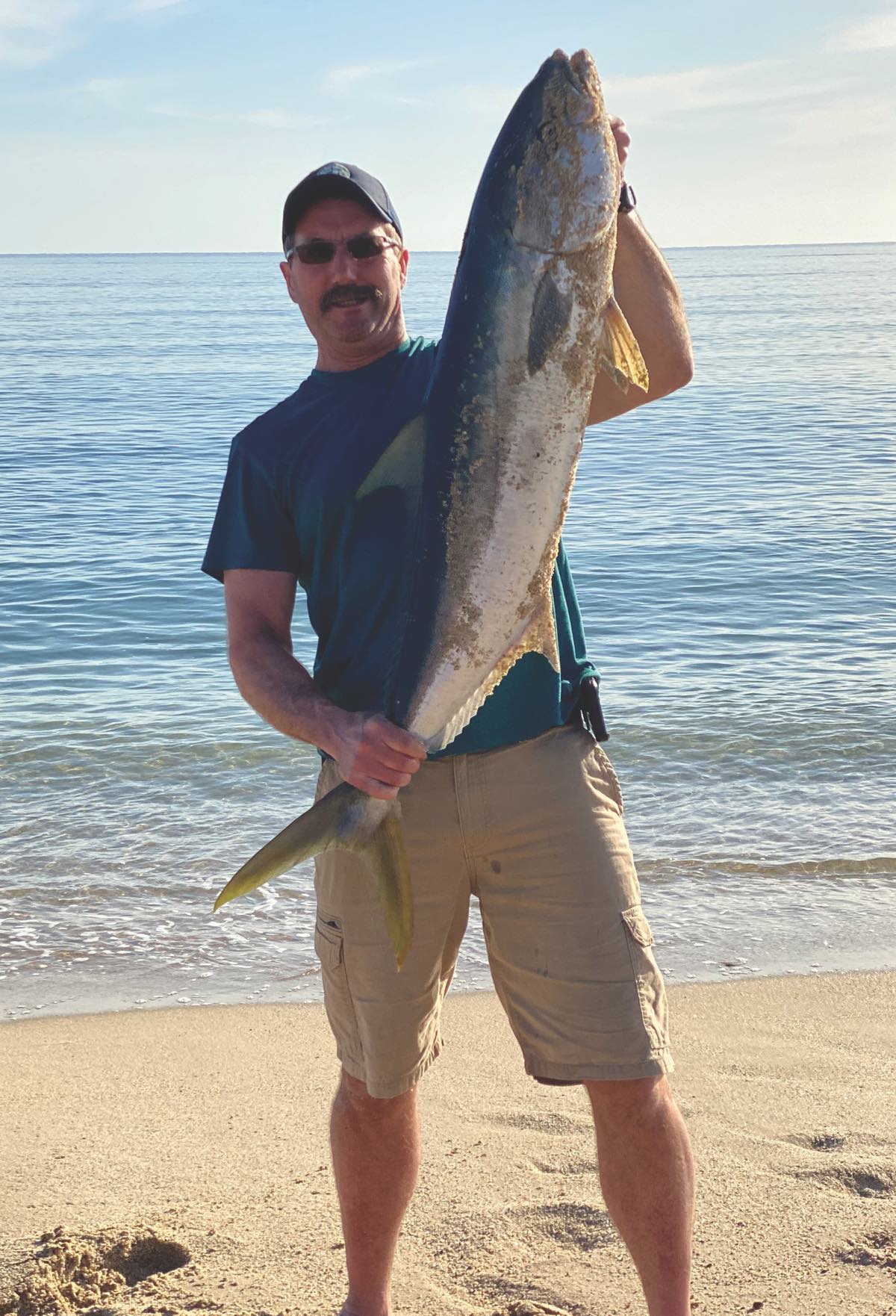 "The results of the 2019 tournament were exciting and this year's tournament should be even more so with the light pressure during the COVID-19 closure," Enrique Salcedo, General Manager, Marina Puerto Escondido commented. The MPE Sportfishing Tournament is based out of MPE, the newest full-service marina in the Sea of Cortez, a short distance south of Loreto. With a very reasonable entry fee, and no boundaries (the teams can fish anywhere in the area IF they return to the Marina by the designated time each day), teams will be competing for multiple awards and trophies donated by Gray Trophy Fish Mounts – a Suzuki Outboard Motor, as well as fishing tackle and cash prizes to be awarded in both catch and release categories. For more information visit www.mpefishingtournament.com At La Paz, East Cape, San Jose, and Cabo, as the water warms up, the surface action will be the crowd-pleaser for most fishing from either boat or shore. Roosterfish are frequently caught from shore and it is not out of the realm of possibility to land a dorado or yellowtail from shore. On the water, inshore can be spectacular for the species mentioned above, plus a little farther out, striped, black, and blue marlin, as well as sailfish, are all on the probable catch list.In Cabo, if mixing charity, fun, and live entertainment with competition is appealing, the 24th Stars and Stripes Charity Golf and Sportfishing extravaganza at the Hilton Los Cabos June 23-27 is a must-attend event and attracts a sellout crowd. The tournament, a fundraiser whose motto is "It's all about the Kids" has raised $36-million over the past 24 years to help charities give back to Baja and beyond. For more information visit www.starsandstripestournament.com
Recent Blog Posts