By: Isabelle GagnonWhen I got off the plane in Los Cabos for the first time in February 2007, the sweet sunny breeze was enough to warm-up my still frozen body from the harsh -100C Canadian winter I had just left behind. Big desert mountains, blues of sea and sky touching almost in a seamless way…simple living, lots of smiling faces, and a mystical sense of familiarity; I instantly felt at home.Little did I know that it would be during that very same year, the year before I turned 50, that I would courageously leave everything behind and permanently move to Los Cabos to start a new career as a Health and Wellness Coach; at a time when there was not much talk about wellness. So much has changed since that day, including a fast-growing wellness culture in Southern Baja.
If the many challenges of the past year have taught us anything, it's that a strong immune system is everything! And the more we are in alignment with the elements of nature the better we feel. So, it is no coincidence that Los Cabos has become increasingly attractive to health-conscious individuals; because when it comes to nature and its diverse elements, we are very well served! The mountains, the sea, the perfect weather almost all year-round (short rainy season), are all conducive to an active outdoor lifestyle filled with endless possibilities. So let me share with you what a week or a life of wellness-living can look like here in Los Cabos.
THE SEA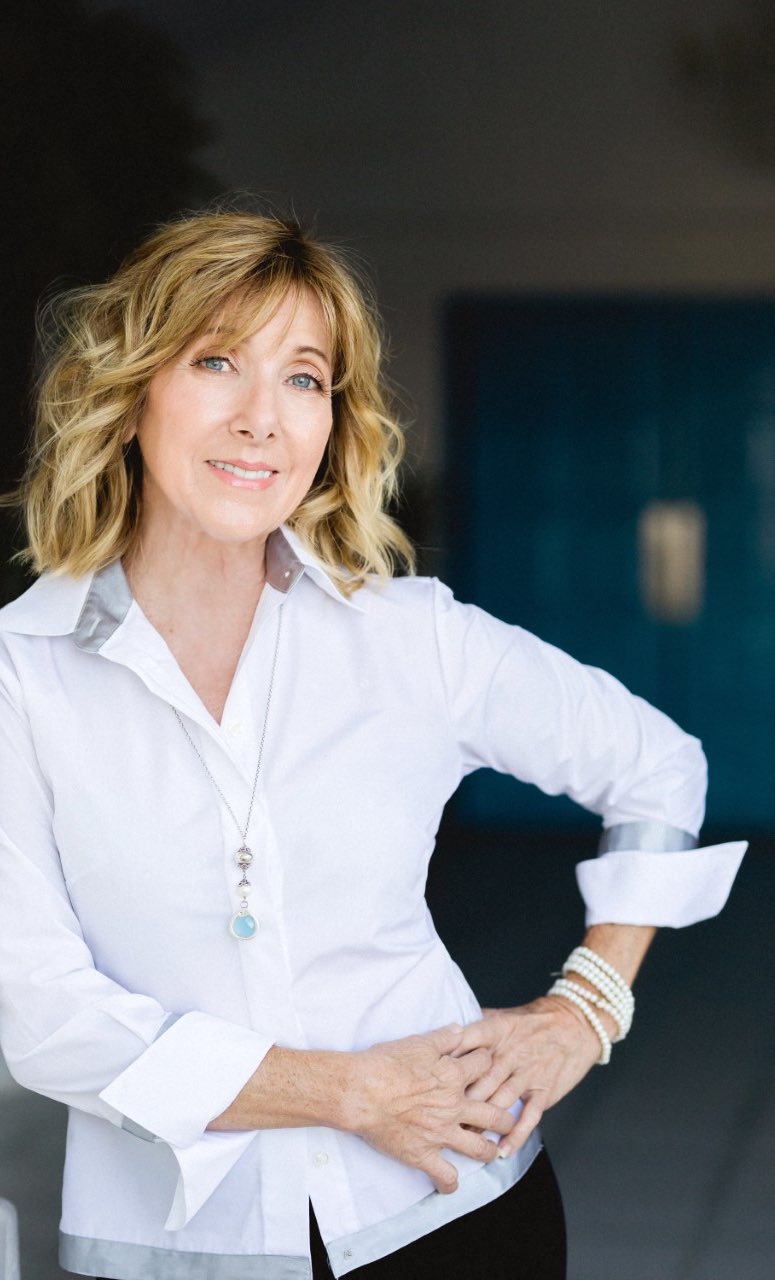 Isabelle Gagnon
Born and raised in Quebec City, the ocean was something I used to indulge in, on the occasional two-week vacations. Since living here in Los Cabos, I discovered my love for the sea, and a deep sense of appreciation and respect for all it has to offer. I have also come to learn that you never turn your back to the sea because while gentle and soothing, it can also be wild and unpredictable. There are well known benefits that come from immersing in salt water; rich in magnesium and other essential minerals, seawater helps relieve stress and improve sleep; relax muscles; reduce inflammation and high blood pressure; is easy on the joints; and its high mineral content helps heal and retain moisture in the skin, while releasing toxins.Swimming in the clear blue Sea of Cortez has become much easier with the numerous designated safe beaches with easy access along the corridor, most set-up with buoys and lifeguards. Since I live in San Jose, Palmilla beach is the closest in distance, and has been my favorite for years where I enjoy early morning swims and deep sea water running. I also love to do a few head immersions before I get out; practicing holding your breath under water is a great way to help expand lung capacity, without goggles for a healing eye cleansing. Palmilla beach is also the favorite spot for the local triathletes' swim practice, as different distances are conveniently marked out at sea, with big orange buoys. Most early mornings you will also find Manny and his team of instructors, who have been giving both sea-swimming and surfing lessons to the local population for many years. Everyone loves Manny! Two of the most common stops for stand-up paddling are of course Palmilla beach and also along Costa Azul beach in San Jose, and Medano beach in Cabo San Lucas. You will find most local surfers at Zipper's, or The Rock. Equipment rental is readily available at a good price.
THE BEACH
Barefoot walks along any of the soft-sandy beaches are grounding and so magical at dawn or dusk; Los Cabos is truly known for its 50 shades of spectacular sunrises and sunsets. The region has attracted so many high quality-highly qualified professionals in a wide range of wellness disciplines, who are providing beach activities such as: group or private bootcamps, sunrise yoga sessions, transformational breath circles, and full moon celebrations.
THE MOUNTAINS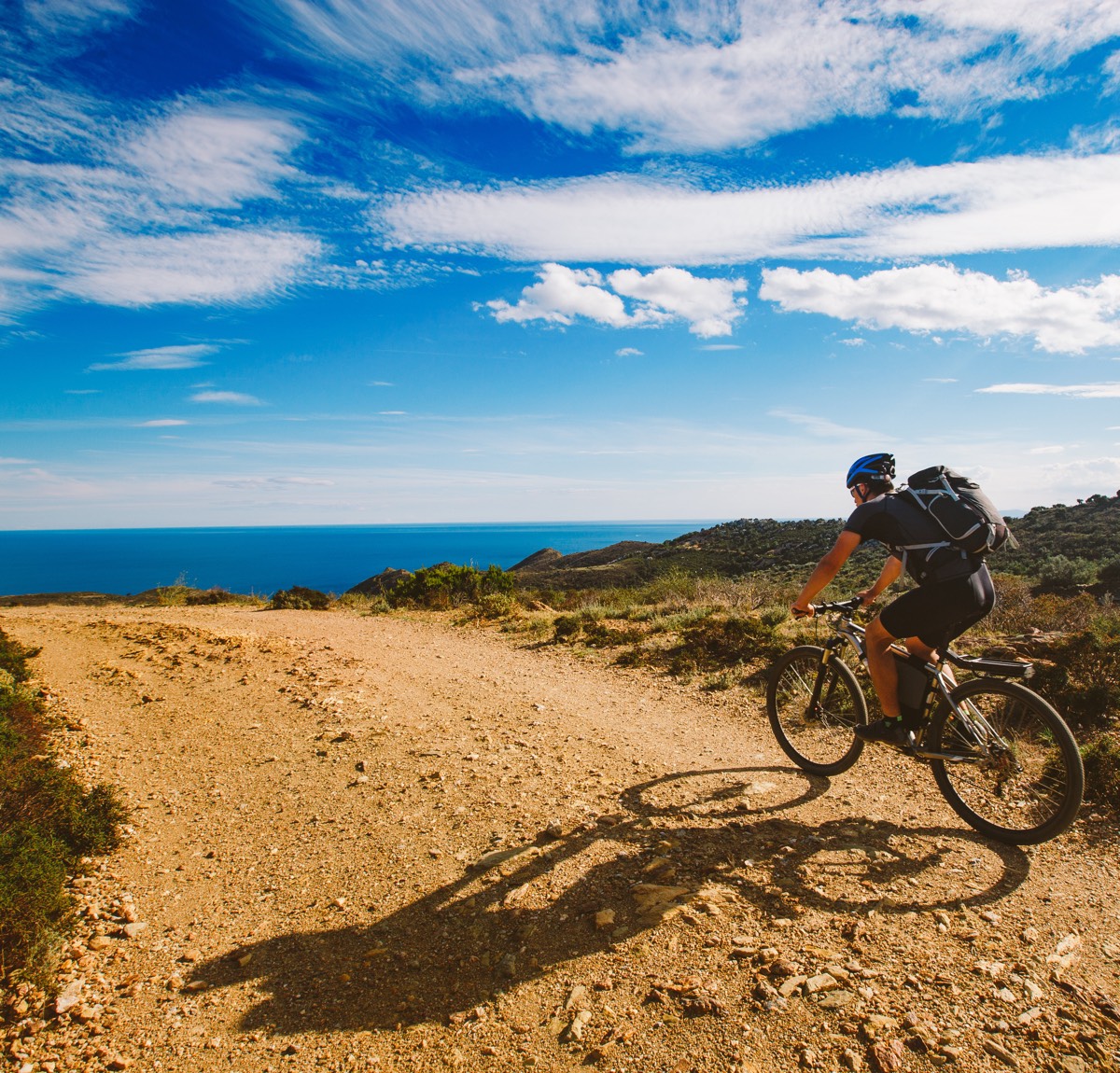 Someone considering moving to Mexico recently asked me if there was any mountain biking happening in Los Cabos; not an unusual question as Cabo is known worldwide first and foremost for the beauty and richness of its surrounding seas, and the famous Arch at Land's End. But the mountains have become one of my favorite places to quiet down on long trail walks, bathing in nature where I feel like I can breathe. We are blessed with desert mountains graced with endless trails, to the delight of walkers/hikers and trail runners, and mountain cyclists alike. You can go at it alone, with friends, or sign-up for one of the many organized group activities.Mountain biking, with its own designated trails, has become increasingly popular amongst people of all ages; whether you are on vacation, or living here, it is fairly easy to rent or buy a bike from one of the local shops, and join one of the many active groups. Los Cabos has already hosted many mountain biking competitions at the local and national level.There is also a wide range of organized mountain excursions one can register for, or you can always organize your own private group excursion with one of the local providers. One of my favorites is a day-trip to the natural Hot Springs of Santa Rita (a hidden gem), one of two thermal springs opened to visitors in the foothills of the Sierra de la Laguna Biosphere, about one hour or so north of Los Cabos, where you can alternate from the natural warm springs bubbling up from the ground, to a cold plunge in the pods of ice cold water coming down from the mountain; a deliciously healing and reinvigorating experience!
THE BOUNTIFUL SOIL
Our high season, which typically runs from mid-November to late spring, is my favorite time of the year, as it is also known as `the organic season`. The unique microclimate surrounding Los Cabos makes for the most favorable conditions to grow fruits and vegetables in abundance. It's been so amazing to see how our local organic farmers have become more and more knowledgeable about what to grow and how to grow to meet the needs of both the local population and the restaurants; we have such an incredible variety of heirlooms tomatoes, colorful cauliflowers, kale, broccoli, Swiss chard, greens of all kinds…the list goes on forever-there is absolutely nothing missing! It's also the best place to get your free-range chicken and eggs, fresh local cheese, freshly baked artisan bread and goodies, and even a fresh catch-of-the day!We now have organic markets in different parts of Los Cabos, on different days of the week; you get to know which farmer grows what, so it's not unusual to have a couple of favorites. The one that remains closer to my heart is the San Jose Saturday Organic market, the very first market in the region which was started many years ago-and still is going strong today; a huge open-air space around a great big tree where regulars convene to buy produce, catch-up with friends over a delicious breakfast or lunch from one of the many food stands, while enjoying music from the band of the day.
LIVING WELL has also become easier with the addition of fitness centers in different locations, high technology chiropractic and physiotherapy treatments, acupuncturists, and many other healing modalities, along with the special-more sophisticate food items consistently available at both specialty and local grocery stores.But living well for me has become even more, since my healthy lifestyle of many years pivoted in a way I would have never expected, when I moved to Los Cabos in 2007 with the idea of `helping the local population improve their state of health and well-being. I've learned so much from this beautiful culture and its people. A culture which values family and their elders and makes it a point to eat lunch together every day. They see the glass half full and make the best of what they have. A culture where grown men play sports, and also don't think twice about singing along romantic songs. Hard working people, who smile even when times are very tough; a loving community who support each other. A growing culture whose people are becoming more active and health conscious with each new day. A culture at the heart of the wellness culture of Los Cabos.Isabelle Gagnon, Functional Medicine Certified Health Coach and Therapeutic Lifestyle Educator in private practice in San Jose del Cabo can be reached via e-mail at i.healthcoach@gmail.com or follow her in Instagram: @ihealthcoach
Recent Blog Posts