[thrv_dynamic_data_content id='the_title' inline='1′]
Where does a former US president take his wife and family to celebrate a birthday? Well, if the former president is Barack Obama, the answer is Loreto. Michelle's birthday was the perfect excuse to take Steven Spielberg's yacht for a family getaway to Loreto and let its magic do the trick to create wonderful memories for people who can quite literally have anything they want. The fact is that Spielberg himself has spent many a vacation in Loreto and "The Seven Seas' is a common sight in the tranquil blue waters of Danzante Bay. Just this past spring, Steven Spielberg flew in with his whole family, including their dog for a relaxing vacation in Loreto.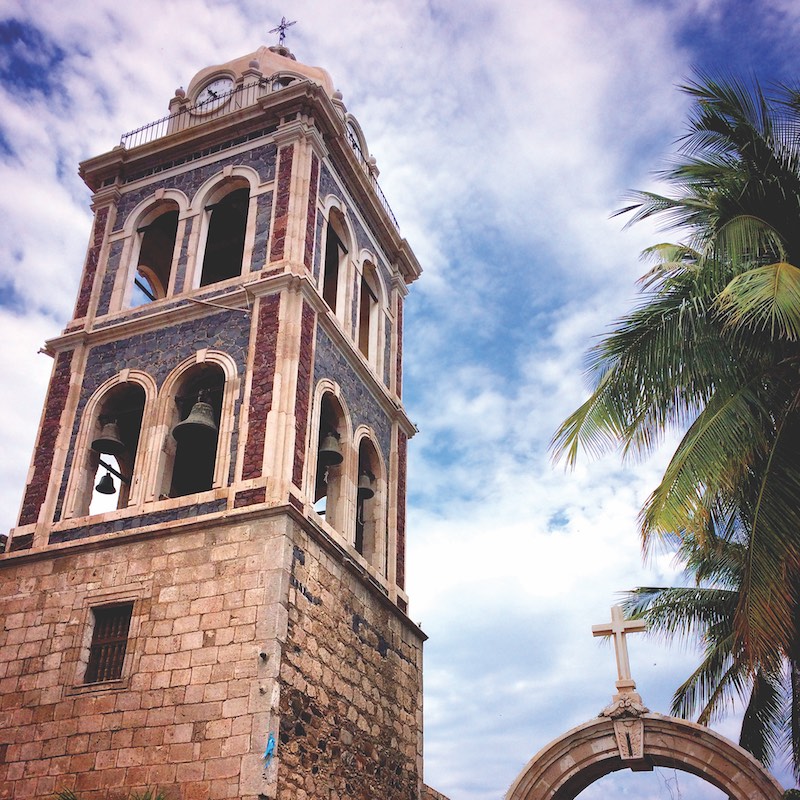 Loreto is a pristine haven where celebrities can disconnect and relax away from the crowds, while enjoying the natural beauty and historical wealth of the place. A place that offers the perfect balance of seclusion, comfort, and luxury to attract the top 5%. Loreto is a hidden gem in Baja California Sur, and for the last few years it has caught the attention of high-profile travelers such as Jeffrey Lurie, owner of the NFL's Philadelphia Eagles, NBA's Byron Scott and Golf personality Matt Ginella. This Magic town has also attracted its share of Hollywood stars, from Big Bang's Amy, Mayim Bialik, who learned Mexican cooking during her visit, to world famous rapper Lil Jon, who spent days sailing around the Islands of Loreto. And the list doesn't end there, Loreto seems to attract a wide variety of celebrities, and just this summer the arrival of private jets and luxury yachts seemed a daily occurrence and the media and social networks reported on more than 40 celebrities, who chose Loreto for a quiet getaway away from their busy lives.The rising popularity of Loreto among the Rich and Famous confirm that when it comes to finding a place to recharge and reconnect with what really matters it is nature and the simple things in life that do the trick, add to the formula the fact that the Loreto airport is an easy flight from several airports, it has a marina that offers all the facilities required for luxury yachts, and plenty of wonderful accommodations and you have all the elements to capture the attention of those who are looking to get away from it all while staying in comfort surrounded by pampering services and delectable gastronomy.If you've ever wondered where to go on vacation other than Los Cabos, perhaps now is the time to consider Loreto, because let's face it; if more celebrities keep posting amazing Instagram photos about Loreto it won't be too long before it will be close to impossible to go there unless you are a bona-fide A-lister or close friends with one. Then again, maybe you do have Steven on your speed dial and can ask him if the Seven Seas is available for a quick getaway to the Islands of Loreto, just like Barack did to celebrate Michelle's birthday.
Recent Blog Posts