What is Cinco de Mayo?"Cinco de Mayo" is not the Mexican Independence Day. May 5th 1862 is the day a battle became a tale to be remembered, a small army faced what seemed like an unbeatable foe, 2,000 troops asked for the help of the people from the small town of Puebla and together they fought for the place they called home. An unlikely victory that continues to fill a country with pride and inspiration.
Why do Americans celebrate it?This tale spread reaching all corners of the old Mexico. During times of the American Civil War the Mexican-American community carried this feat and its Mexican dignity as their own, they would march with both flags, showing what they were fighting for, being proud of where they came from. As the time passed they took this day and made it their own, parades and festivities helped a growing community to find its place, to show their faces with fulfillment and find comfort in the place they chose to be their home. Every "Cinco de Mayo" Mexico's colors reach beyond its borders, its people bear their traditions wherever they go, and lend them as one lends their hand. Mexican food and music are shared and celebrated by the people whose journey began in this land, those who only know it from their families stories and the ones who only want to drink and laugh among them.How do Mexicans Celebrate it?Back in Mexico people often forget about cinco de mayo, in Puebla you can expect ceremonies and recreations of the battle, but outside the town where the battle was fought many would struggle to remember much about the date, for most "cinco de mayo" was just a day off from school while growing up, its history is often overlooked and its influence is seldom taught. When we think about celebrating being Mexican there is a bigger party in our minds.
About Mexican Independence DayIts originsIn the first hours of September 16th, 1810, people gathered around a church in the little town of Dolores. They listened to their preacher raising his voice in protest, defying the powers in charge. As the movement began they took the first steps to leave the control of Spain and to become something more. Even if, sadly, Mexico's founding fathers couldn't see the end of their battle, the spark they started burned into their people.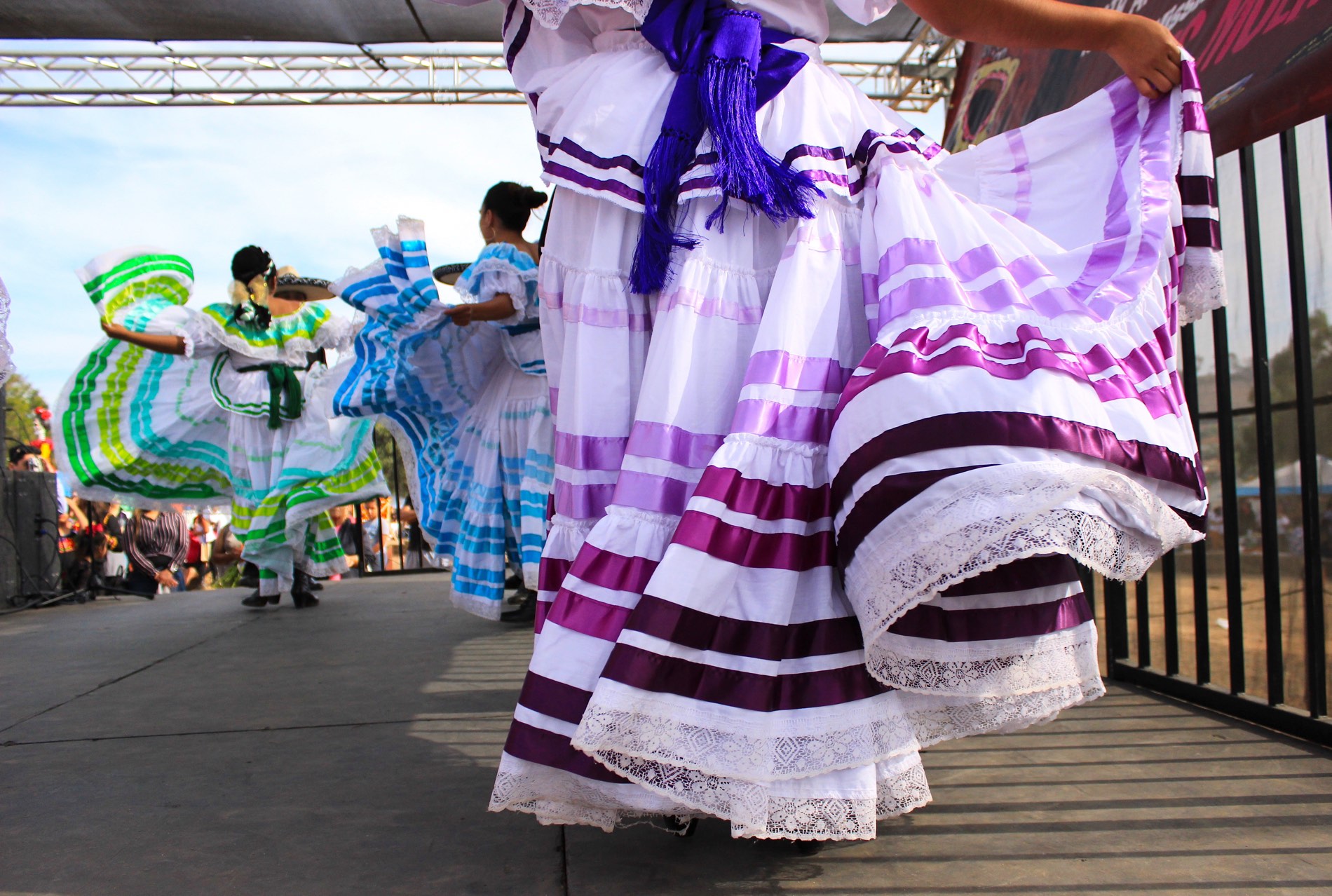 The TraditionEvery September Mexico displays its colors in a festival of pride and dignity. People slowly fill all the plazas around the country. The smell of traditional dishes changes the air inside the many houses. Mariachi music flows throughout streets where it is met by the cries and laughter of tequila.
The sound of multitudes fades as a brief silence takes over the party, chaotic crowds and small reunions gather as the ghost of tradition swallows all worries, we embrace our ancient roots and the richness of our land, we are confronted by the image of the people who once stood in our places and transformed the world around us, we let ourselves be overwhelmed by the vastness of belonging to something bigger and let that feeling rise to our skin. Over the span of a few seconds we prepare, we take a big breath. The uproar of bells in churches and plazas is dissolved into the warmth of the people as their silence ends in an explosion, an unison cry that is heard everywhere at once, a cathartic moment where we speak as one, everyone equal in the eyes of history.
Every September we scream "¡Viva México!"It means "Long live Mexico" and it's meant to honor the people that two centuries ago gave their lives for this country to become our home. We honor them by recreating what they once did. As they did we stand together, as they did we unite our voices, and as they did we become one people. It means "Long live Mexico" but when screamed by the multitude it becomes much more, is a celebration of what Mexico has lived through and a sudden reminder that the nation is alive in its people. We scream it for the world to hear. Amidst fireworks that mirror the explosion of colors and thunder that is felt on the streets, we continue the party. More about September and Mexican historyThe month of September has become of special significance in Mexico, as it has seen some of the most important and well remembered events in its History.
September 13th sees the remembrance of a tragic tale, kids fighting an army in a doomed battle, knowing their sure faith and choosing to make their stand. The sacrifice of the young cadetes became a beacon of courage and a message of determination for Mexico.
September 27th marks the anniversary of the end of the battle for our independence. After an eleven year war, the army of the three guarantees marched with pride on the streets of Mexico City. With every step a message was sent, a message that marked an end and a new beginning. The war was over. So started the first Mexican empire.
As September starts, the country dresses their streets in green, white, and red. Houses proudly show the Mexican flag, firecrackers add themselves to the orchestra of the early night. In a world reshaped by history we all walk together, everyone is part of this month-long celebration.
Recent Blog Posts