A life filled with memories is a life well lived. From the second you set eyes on the love of your life, to the day you walk down the aisle- these are the timeless treasures you keep in your heart. Every milestone that has marked your relationship has led to the moment in which that ring is placed on that finger. Then, it's time to plan a wedding! For the adventurous souls who choose a destination wedding, Baja is the ideal place to set the scene for the beginning of your love story.
People dream about their weddings. They save the flowers and decor on their Pinterest boards. They choose the songs to dance to and the words they'll share in their vows. The details that go into planning a wedding aren't just for show- they create an experience and tell the story of a couple in love. However, when you choose to plan your wedding in a different country, how can you make sure your ideas come to life in the way you imagine them? You work with a wedding planner!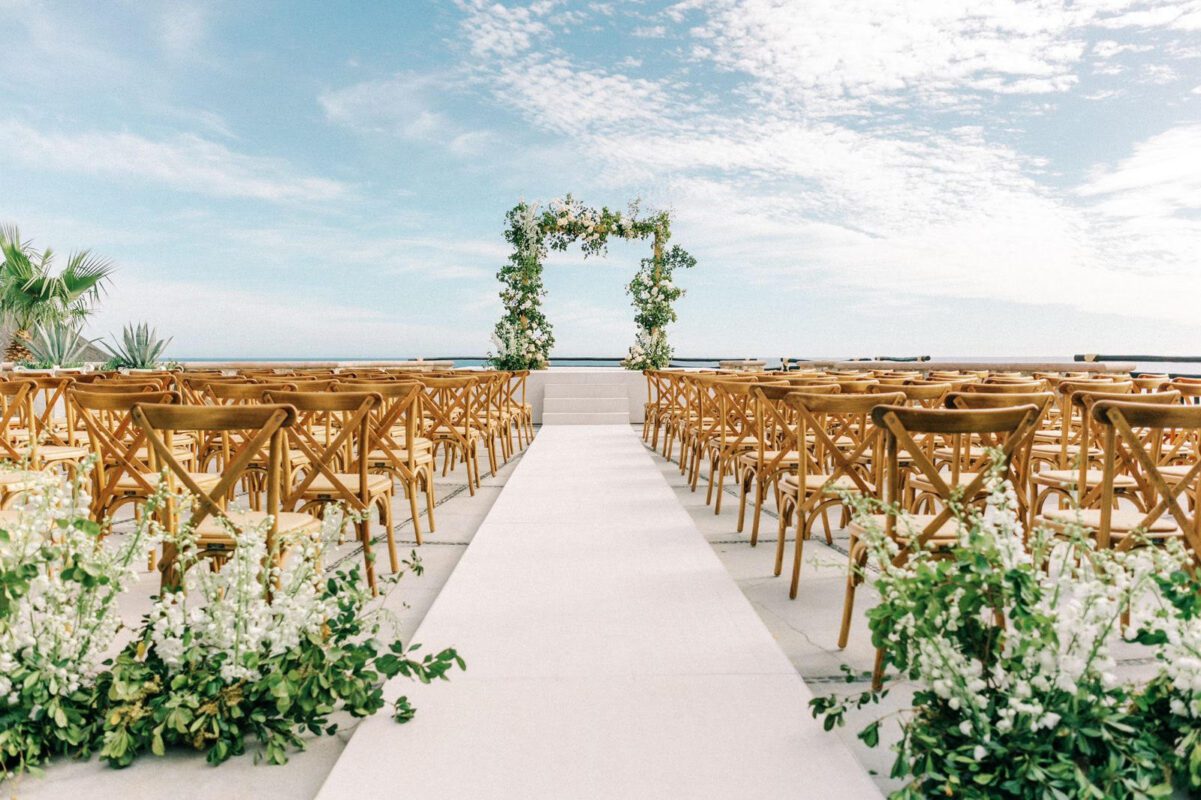 Choosing a wedding planner
There are a lot of things to take into consideration when choosing a wedding planner. It almost feels like choosing the right ring. Which planner will fit you perfectly? Lynette Dow, raised in Nashville and based in Cabo San Lucas for the past 11 years, has seen the wedding industry grow and blossom into what it is today with her very eyes. Not only that but she's helped shape it by understanding her clients' visions and elevating them, creating unique weddings, and setting trends.
What makes a wedding planner extraordinary? It goes beyond having great organizational and communication skills. It takes much more than good budget management and problem-solving abilities. Weddings are made up of moments that become memories. Lynette knows how to make each and every one of them special. After many years of experience and hundreds of weddings, she knows the ins and outs, works with vendors she knows and trusts, and connects with the couples she works with in order to help them tell their stories.
What makes a wedding planner extraordinary
An extraordinary wedding planner thinks of everything, from the perfect weather for your guests depending on your hometown, to airline ticket prices and itineraries, to seasonal flowers, sunset hours, food preferences or allergies, activities, and a million other tiny details. Lynnette has built a team of experts with different styles to cater to every bride's taste. Her team, made up of Alejandra Guerrero the event Imagineer, and Ceci Gamez, the architect of dreams, are specialists when it comes to making sure weddings flow smoothly. Additionally, Sofia Acosta and Nicole Quijano document every step of the way for their blog and social media.
There are infinite reasons why Baja is where many couples decide to tell their story. The scenery, year-long sunny forecast, and incredible range of venues and experiences are only some of them. It doesn't take too long after you step off the airplane to realize there is magic in the air here. Lynette and her team understand this magic and know how to work it to create an unforgettable experience.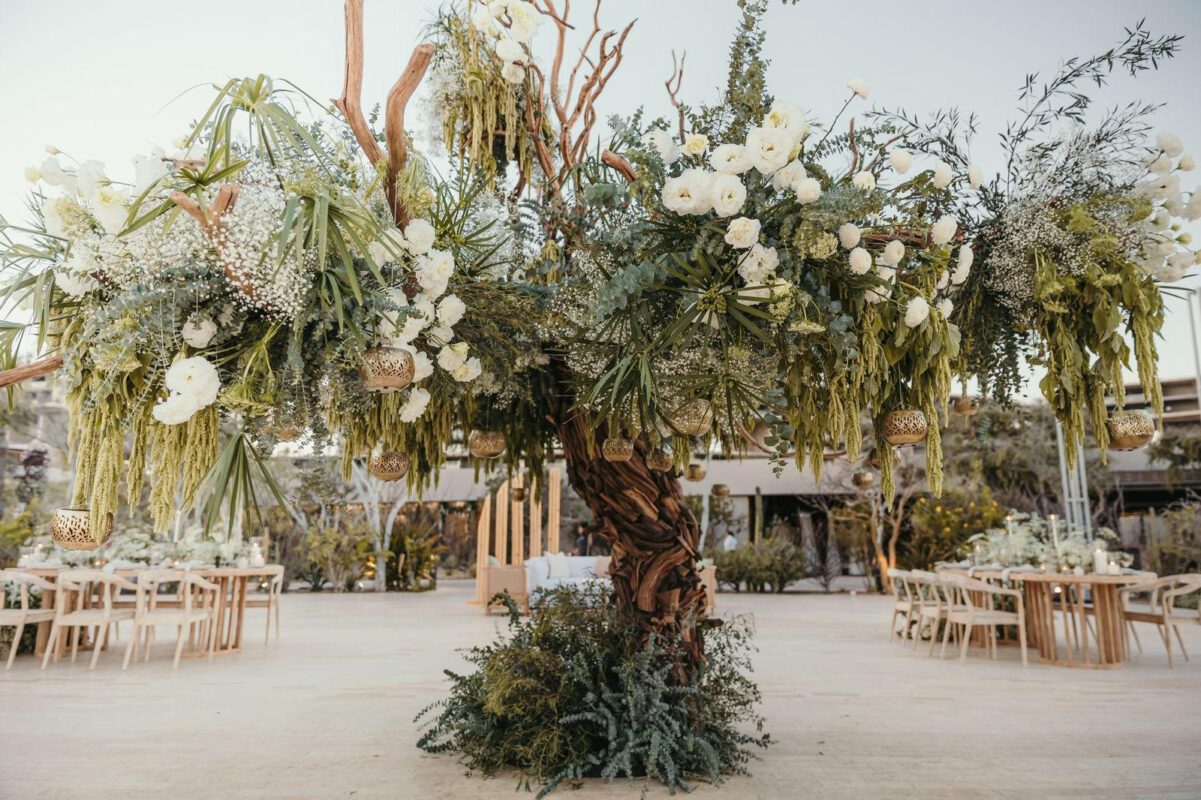 The beauty of destination weddings
One of the perks of having a destination wedding is the opportunity to make a weekend of it. Unlike a traditional wedding, which typically only lasts for a few hours, a destination wedding can provide an extended period of time for the couple and their guests to spend together, making it a more memorable and enjoyable experience for everyone involved. Every moment counts, from the planning process, menu tastings, and hair and make-up tests, to the arrival of guests, ice-breaking cocktails, rehearsal dinners, and finally the big day; a weekend's worth of memories last a lifetime.
Making dreams come true is a vocation, and it is not for the faint of heart. When you put your soul into your profession, every wedding and every story shapes you as a planner and as a person, which is what makes wedding planning as gratifying as it is.
As you get ready to say "I Do" in the paradise that is Cabo, you'll realize there's nowhere else you'd rather be. And as Lynette watches from behind the scenes, she'll feel the same way. That is what makes her extraordinary. More than a wedding planner, Lynette Dow is a curator of memories- a storyteller.
PLAN YOUR DREAM WEDDING WITH LYNETTE DOW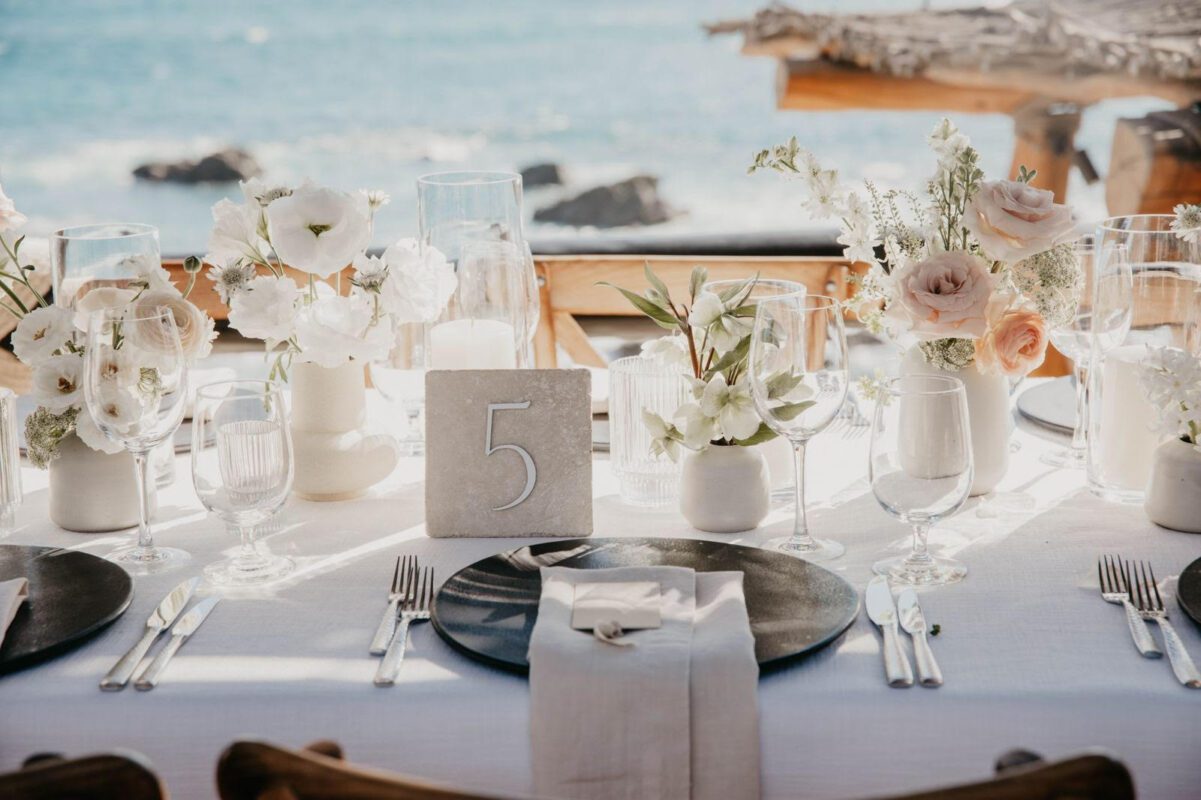 READ MORE ARTICLES LIKE THIS IN OUR LATEST ISSUE