Mexico continues to be the number one destination for American destination weddings every year, and it's no coincidence. This paradise is close to home, easy on the wallet, and offers something for everyone. Los Cabos couldn't be a more magical place to tie the knot. This little slice of paradise combines endless stretches of picturesque beaches with miles of untouched desert landscape. There's a lengthy list of reasons why Los Cabos has thousands of engaged couples heading south of the border each year to say, "I do!". Here are 5 of our favorites!
1. BEAUTIFUL LOCATION
Your wedding day is supposed to be one of the most beautiful days of your life, and certainly among the most memorable. Why not celebrate it in one of the most stunning settings that the world has to offer? Maybe you want to incorporate a little Mexican flare, a bit of fairytale sparkle, some rustic elegance, or some bold and colorful charm. Whatever you decide on will be surrounded by stretches of gorgeous sandy beaches, swaying palm trees, crystal blue waters, warm ocean breezes. The sun setting over the Pacific Ocean, and the moon rising over the Sea of Cortez.  The landscape of this incredible place is almost unbelievable. Los Cabos has no shortage of breathtaking views; the perfect setting for your wedding day. 

2. GREAT WEATHER CONDITIONS
All the planning, the beautiful centerpieces, printed menus, and programs, and let's not forget the hours of hair and makeup. The last thing you want to think about is moving your dream wedding indoors at the last minute. But we have good news – Los Cabos is warm and sunny almost all year long. You can count on beautiful weather for at least nine months of the year. The hot and rainy season in Cabo is in August and September, this is when tropical storms are a possibility. Steer away from those pages of the calendar and your wedding day will surely be a beautiful one.
3. A VARIETY OF VENUES FOR DESTINATION WEDDINGS
Feeling a little country? Cabo has several renowned organic farm-to-table restaurants with a rustic, down-home atmosphere. Want to say your vows at sea? The Cabo San Lucas marina is one of the biggest and most highly populated in the world. Take your pick from hundreds of beautiful boats. Cabo even offers services for avid scuba divers to get married under the sea! Los Cabos has become such a desirable place for destination weddings, offering world-class photographers, musicians, stylists, award-winning chefs, and more.
4. DESTINATION WEDDINGS ACTIVITIES
After six months to a year or more of planning, most couples feel like the day of the wedding is over in a blink, no matter how good you are at savoring the moment. With a destination wedding, you have 3 or more days of fun with your guests. Of course, your actual wedding day will be the pièce de résistance, but you can also give your guest another full day or more of memories. Also, this shows your loved ones how much you appreciate them by planning a fun event like a welcome party, rehearsal dinner, pool day, or group excursion. A dinner cruise or sunset cruise is a great way to show your guests the famed Arch of Cabo while sailing around the bay.
As soon as you settle on a Los Cabos destination wedding, you can say goodbye to the age-old ritual of spending half of your wedding reception walking around to every table to catch up with guests. You'll already have spent hours of fun, quality time together on the days leading up to your wedding. Destination weddings tend to be more like family reunions, except that they combine two families. And isn't the point of a wedding to join two families together?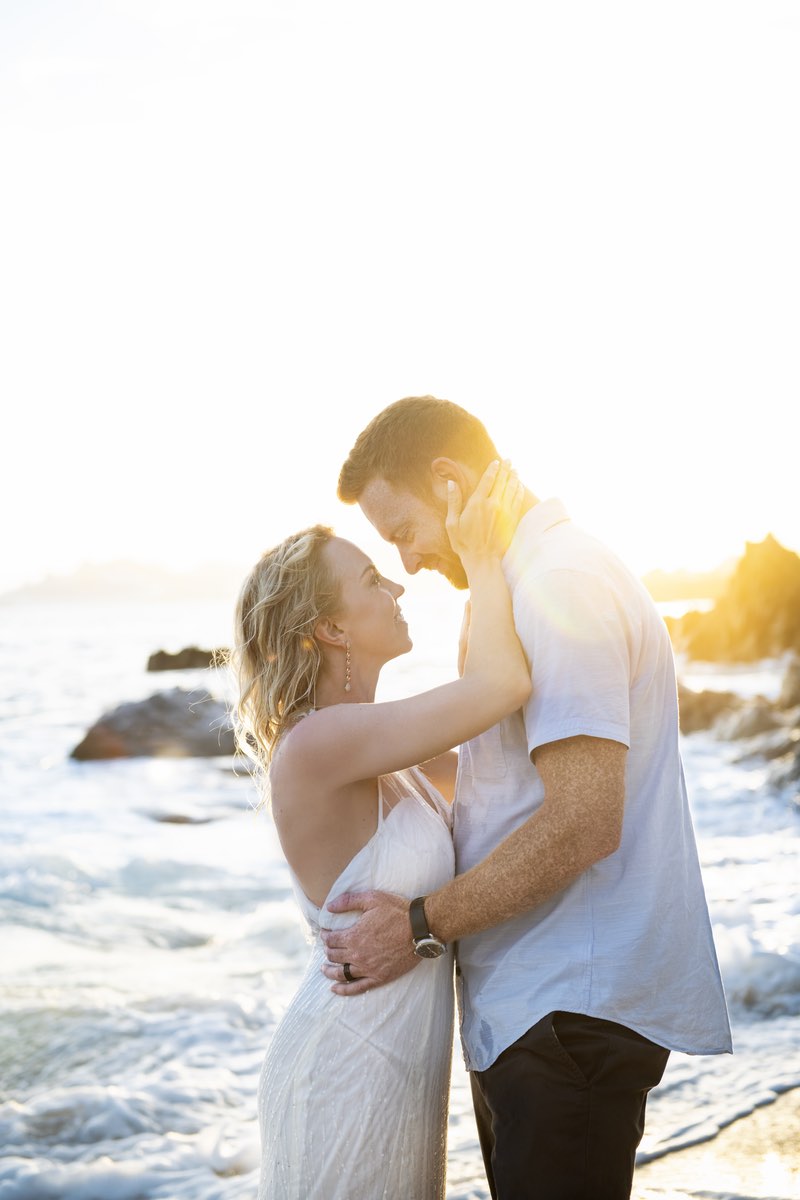 5. EXPERIENCED WEDDING PLANNERS
Los Cabos boasts a plethora of qualified and experienced event planners who exist to make your wedding planning experience stress-free and easy. These talented coordinators know the ropes, can make calls on your behalf, negotiate rates, suggest creative ideas, and help you avoid unnecessary hurdles. In almost every case, your wedding planner will save you far more than he or she will charge for planning services.
Photos by Paulina de León Article by Bonnie Chase of Events By Bliss
Recent Blog Posts