BAJA VOICES Neysa Quintana
Neysa Quintana is a professionally trained educator, hairstylist and make-up artist living and working in Los Cabos. She started Blanc On-location Bridal Salon & Training Academy in 2007. When she first arrived in Cabo, Neysa worked with celebrity clients such as LeAnn Rimes, The Kardashian Sisters, Cindy Crawford and Cameron Diaz. Today, Neysa is focused on her bridal business and her new salon location, which offers color, cuts, hairstyling, blowouts, professional makeup and spray tans. In the future, Neysa plans on bringing more education to Cabo for beauty industry professionals. An active member of the Los Cabos community, Neysa is passionate about supporting the sustainability of the beautiful and unique ecosystem in Cabo. To follow Neysa's work, visit her on Instagram (@BlancbridalsalonCabo) and Facebook (@Blancsaloncabo)
I believe I was put on this planet to connect with people. Whether it's a client sitting in my chair, or someone I meet on the street, I love getting to know people on a deeper level. Over the years I've built my business on making women look beautiful, but I truly believe that real beauty begins with a pretty mind and a pretty heart.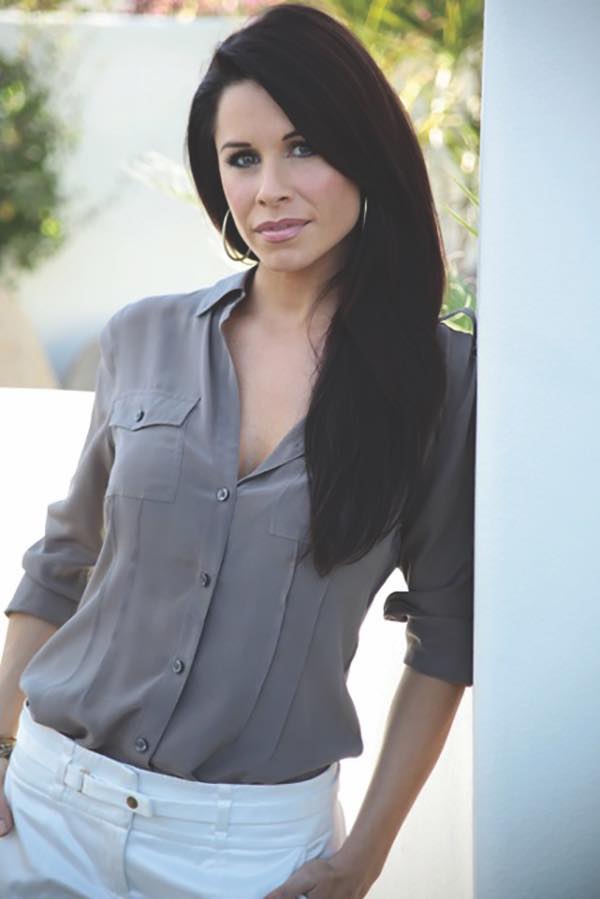 How long have you lived in Los Cabos? I moved to Cabo from Colorado in 2006.
What do you love most about your life in the Baja? I love that we have sunshine and beautiful weather almost year round. I grew up in the mountains, so I never knew what it was like to feel so connected to the ocean. Now that I know – I don't think I could ever leave. There's nothing like camping on the East Cape surrounded by stars and the sound of crashing waves. Cabo truly is a magical place!!
What do you do for fun? EVERYTHING! I'm really active; in fact, it's hard for me to sit still. I like to run with my dogs and go to the gym in the mornings. I love being creative, doing yoga, listing to music, hiking, playing volleyball and surfing. I also like to cook and entertain friends.
What do you do to decompress? I work out, get a massage or practice yoga. I also like doing spa days at the Desert Spa at Villa Del Arco with my girlfriends.
What is your favorite beach and why? I have different beaches that I love for different things. I go to Cabo Bello to walk my dogs, La Fortuna or 9 Palms for surfing, and Cerritos for spending time with friends.
What do you do for a living? I own Blanc Bridal Salon. We specialize in on-location luxury salon services for brides and bridal parties. Recently we opened a new hair salon that focuses on beauty services for locals too. Our team of American and Canadian trained stylists specializes in the latest trends and techniques for hair color and precision haircutting. We offer color, men and women's cuts, professional makeup, blowouts, hairstyling and spray tanning.
What are you most proud of? I am most proud of my styling team. All of our stylists have completed an extensive training program, and they approach each project with enthusiasm, commitment, integrity, and quality. I'm passionate about empowering my team – not just at work, but in everything they do. One of the most rewarding things is seeing our team evolve, not only as stylists but also as human beings. I love being able to support and promote their success.
Why did you choose to start your business here? Cabo is one of the most sought-after wedding destinations in the world – it only made sense. The services we provide are very specialized, and Cabo's booming wedding market is the perfect location.
Why do so many couples get married in Los Cabos? I think people enjoy destination weddings because it allows couples to have a more intimate wedding. It also gives guests time to get to know each other over the course of a few days, as opposed to a few hours. Add to that our white sand beaches, perfect weather, and the question becomes – why wouldn't you get married in Cabo?
What advice would you give a couple considering a destination wedding? Hire a good wedding coordinator and make sure you secure your date for the hotel, photographer, and hair and makeup right away.
What has your time in Los Cabos taught you about life? In addition to teaching me patience, it's taught me how to think outside of the box. I've learned to trust life and trust my instincts. It's also taught me how to be resilient, not give up, and how to evolve in a constantly changing market. Also, after experiencing Hurricane Odile, I realize now how fragile life is, and how everything can change in a moment. Money and business come in waves, people come and go, life changes. I've learned to be present with the people you love because nothing lasts forever, and that's what makes each moment so precious.