[page_title]
[post_date] By: [post_author]
July 4th – Happy 4th of July
Every year on the 4th of July, Los Cabos helps its large community of American tourists and ex-pats celebrate United States' Independence Day with a mesmerizing firework show on Medano Beach. You can also find red, white and blue themed parties all over town. If you happen to be in Cabo San Lucas on the 4th, head on down to the beach at sunset or find yourself a table at one the many rooftop bars or beach restaurants near Medano Beach and enjoy the show!
July 8th – Reto Travis MTB 2018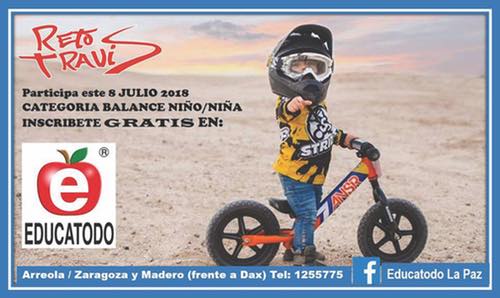 The 6th edition of Reto Travis MTB, the State Mountain Biking Championship, will be held in La Paz, Baja California Sur on Sunday, July 8, from 7:00am to 1:00pm, brought to you by Travis Bike. This year there will be a girls and boys category for children ages 2-4 years. Registration is free and there will be educational prizes for the participants. Don't miss this fun event the whole family can enjoy! @ciclismotravisbike
July 21st – 14th Annual Dorado Shoot Out
The 14th annual East Cape Dorado Shoot Out will be held on Saturday, July 21, 2018 at the Van Wormer Resorts in Los Barriles. This is one of the largest fishing tournaments in Baja California Sur with an average turnout of 130 teams each year. This year the contest will be giving away more than $200,000USD in cash and prices and the winning team will walk away with a brand new 2018 4×4 Volkswagen Amarok truck. Registration starts at Palmas De Cortez on July 19 through 20 from 4:00pm-8:00pm. Teams can also register in La Paz on July 10 at BajaMark Fishing Tackle Shop in La Paz, or on July 12 at Puerto Los Cabos in San Jose Del Cabo from 6:00pm-8:00pm. All teams must check in and register at one of the above locations to participate in this year's tournament. If you've never participated in a fishing tournament, this is a great one to start with. Low entry fee, big prizes and a very straight forward format. Catch a dorado, weigh a dorado, have a beer. For more information call (877) 777-8862 or visit vanwormerresorts.com. @vanwormerresorts
July 28th thru 31st – Mango Festival Todos Santos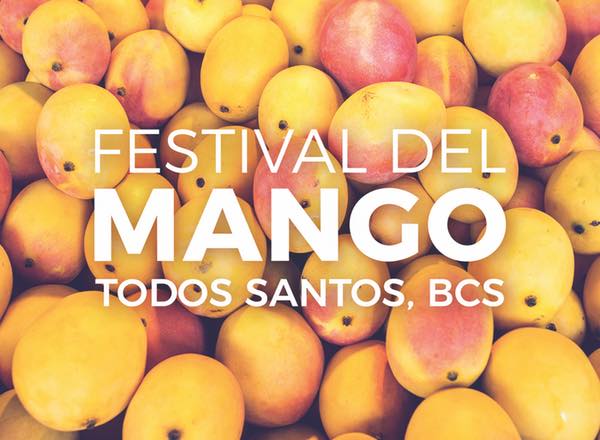 Started in 2007, the Todos Santos Mango Festival has been a long time favorite for locals and families visiting the Baja. This year's festival will return to Todos Santos on July 28 through 31. If you think you know a thing or two about Mangos, think again. Mangos are abundant in Baja California Sur and the festival celebrates this delicious fruit with a variety of mouthwatering dishes to sample including Mangate, a dessert typical of the region. Destino Los Cabos will post more information about the event on our Facebook page @DestinoMagazine as it becomes available.
July 30th thru August 4th – Mifel Abierto de Tenis Los Cabos
The 3rd edition of the Mifel Abierto de Tenis Los Cabos, also known as the Mifel Los Cabos Open of Tennis presented by Cinemax, will be held on July 30 through August 4, at the Cabo del Mar tennis courts in Cabo San Lucas. The tournament is an ATP250 with 28 participating singles players and 16 doubles. Previous winners include Croatian Ivo Karlovic and American Sam Querrey. Ticket prices range from $390MX to $8,900MX for a 6-day platinum package. Visit abiertoloscabos.com for more information and tickets! Tickets can also be purchased in person at Cabo del Mar or Koral Concierge in San Jose del Cabo. @AbiertoLosCabos
July 31st thru August 3rd – Bisbee's East Cape Offshore Tournament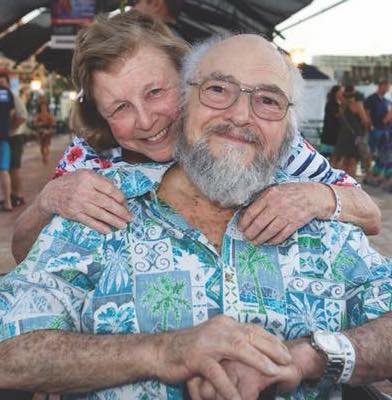 The Bisbee's East Cape Offshore Fishing Tournament returns on Wednesday August 1 through Friday August 3 outside Hotel Buena Vista Beach Resort in Los Barriles. The shotgun start happens at 7:00am each day and fishing lines must be out of the water by 4:00pm. The weigh station viewing area is open daily on the beach in front of Hotel Buena Vista. Registration begins on Tuesday, July 31, with the distribution of team bags, a Captain's meeting, and kick-off cocktail party. The tournament concludes with an awards ceremony from 7:00pm to 9:00pm on Saturday, August 4. July 31 is also the last day to enter the tournament.
This year the Bisbee family is sadly mourning the loss of Bob Bisbee, who passed away peacefully on Thursday, June 14th in Dallas, Texas. A statement from the Bisbee family explains "Bob was born on March 6, 1933 in Excelsior Springs, Missouri. He moved to California in 1958 where he met and married his wife of 58 years, Aina, in 1960. Orange County was his home for the following decades where much of this time he could always be found at his fuel dock and tackle store on Balboa Island in Newport Harbor. In the mid-60s, this SoCal fishing and boating connection led him to many personal and business ventures in Cabo San Lucas, Mexico, which became his favorite place on earth. It is also where he created and maintained the majority of his life-long and numerous friendships. Bob is best known and respected for founding the Bisbee's Black & Blue Marlin Tournament in Cabo San Lucas, now in its 38th year." For more information visit http://www.bisbees.com.