[page_title]
[post_date]

By Katia Silva Marine Biologist and Guide at Cabo Trek

Scuba diving has been an increasingly popular sport over the years and is a wonderful option for exploring and getting to know our underwater world. Diving used to be an almost completely male-dominated sport, with over 90% of divers being men. As time went on, the world around us has changed, and today women make up about one-third of all certifications.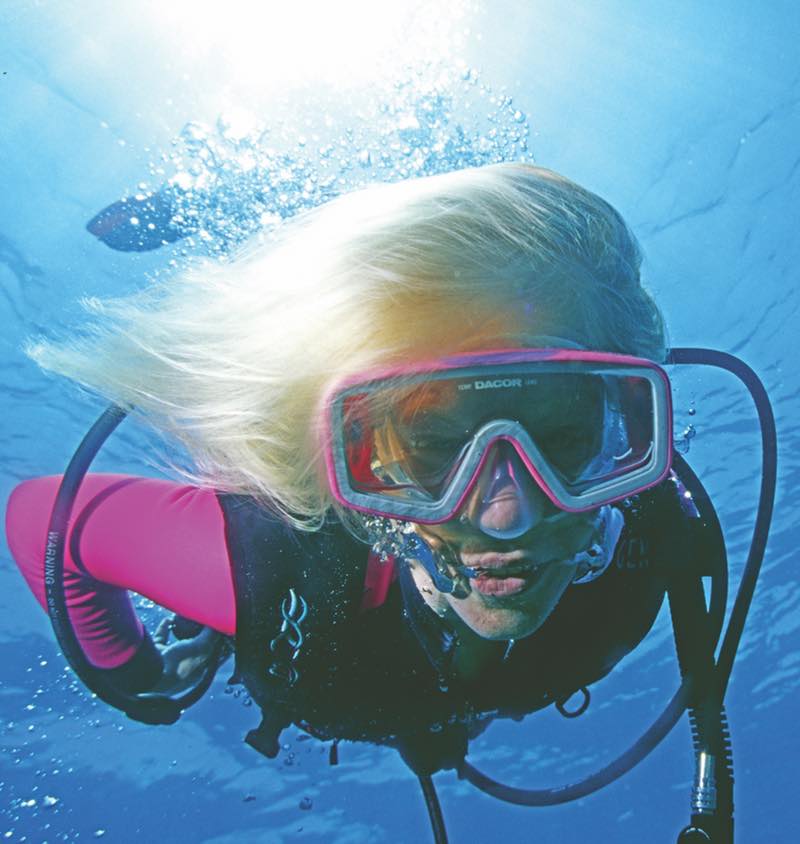 The truth is that scuba diving is no longer just a "man's sport" but instead going strong as a sport for women seeking underwater adventures and new experiences.
The number of females in the industry has risen significantly (40%). Walk into any dive shop and you will find women's dive gear, including wetsuits, in a variety of colors and sizes designed specificaly for female clientele.
It has taken some time, but now Women are definitely taking a part in the world of scuba diving. Women are gathering to exchange words, tips and advise in person and online from dive communities around the world.
With the same goal, the Scuba Girls Los Cabos group was created to support women divers (scuba diving, snorkeling and freediving). To get in touch with them you can visit their Facebook and Instagram profiles. The group was created for those who love the sea (with our without certifications) and to exchange experiences and strengthen women's presence in the world of diving. It is also a way to explore the beauties of Baja California Sur by  sharing adventures. Recognizing the female force and the importance that women represent, many dive companies are trying to offer more exclusive and better services for women.