[page_title]
[post_date]

What do Lady Gaga, George Clooney, world famous wedding planners Mindy Weiss and Colin Cowie all have in common? They're among the many VIPs who have had the chance to work with the multi- talented Los Cabos Wedding & Event Planner Arianna Ocampo.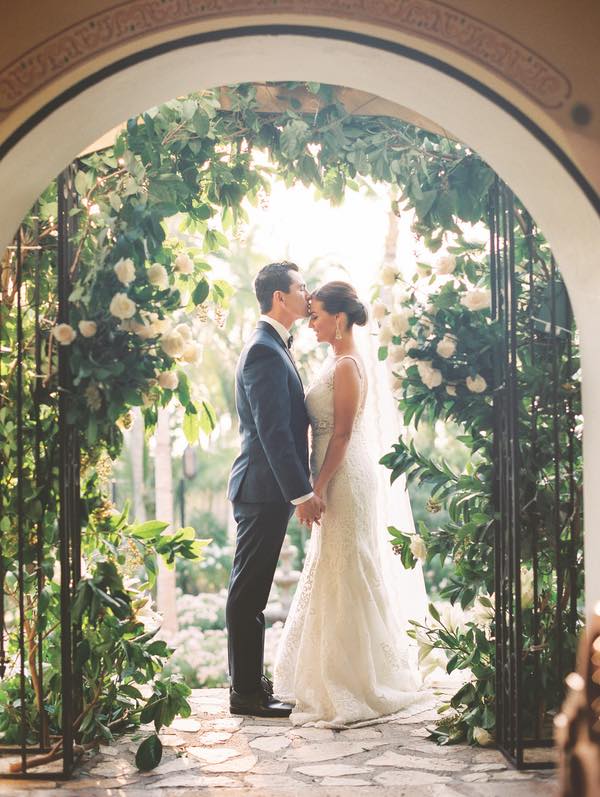 Recently, Arianna joined
the powerhouse wedding
planning, design, and decor
company, Del Cabo Weddings.
"Few event and wedding planning companies have the capabilities of Del Cabo. With multiple warehouses brimming with the largest Baja decor selection south of San Diego, Del Cabo is truly the one-stop shop for all of Los Cabos," says Arianna.
"I thrive leading a powerful team and love to have in-house resources that include professional planners, designers, tech staff, architects, landscapers, and carpenters," she admits. Arianna especially appreciates the "wedding perfect" capabilities of Del Cabo's custom fabricators who can build bespoke, custom designed and built furniture, soft goods such as curtains, pillows, linens, or even customize existing decor to client specs.
The team of wedding planners at Del Cabo Weddings are also professionally trained in all wedding disciplines including Jewish, Roman Catholic, Green, Same-Sex, or that of any region or religion in all of South Asia. Arianna will tell you Del Cabo wedding planners are not simply order-takers – they commit to understanding and focusing on the individual requirements and wishes of each couple.
Says Arianna, "Del Cabo is also such an integral part of the Los Cabos vendor community that every wedding or event they do is seamless. If any problem arises, it can be easily solved with their knowledge of and relationship with every property and venue in all of Los Cabos."
One of her favorite Del Cabo weddings was that of Influencer Lauryn Evarts, creator of the wildly popular blog "The Skinny Confidential." Lauryn had specific and slightly out of the ordinary design and decor ideas, explains Arianna. No other wedding design, planning, and decor company could have come close to not only pulling this wedding off but taking it to a whole different level the way Del Cabo did. Imagine the contrast of bubble gum pink against Goth black, and on a beach. Lauryn, her husband Michael and even their guests are still talking about the stunning, dramatic style and vibe that was achieved.
Arianna also appreciates the fact that people are the heartbeat of Del Cabo. She loves that they are a vital part of the Community, and are the largest sponsor of local charitable, sports and arts events in the region.
She loves that Del Cabo clients are always surprised at the extraordinary caring and versatility of the team. "What I can tell you is this – our highly skilled, custom wedding planning team all possess one overriding, critical skill" claims Arianna. "They all understand and translate each couples' vision, no matter how unusual, into a magical and perfect reality."
That, dear friends, is what wedding design is all about…